Nothing warms your soul quite like frozen yogurt…yup, warms it right up. Somehow, the cold and refreshing treat can comfort you and give you the warm and fuzzies. Yogurty's has found a way to give you a warm Canada Day hug through their newest soft serve flavour!
Drumroll pleaseeeeee
Canada Moose soft serve is the sweet treat you need to celebrate Canada Day the right way. A creamy combination of peanut butter cups and cocoa – um, talk about YUM! Anything with peanut butter cups is a magical gift from the universe, and we totally deserve it.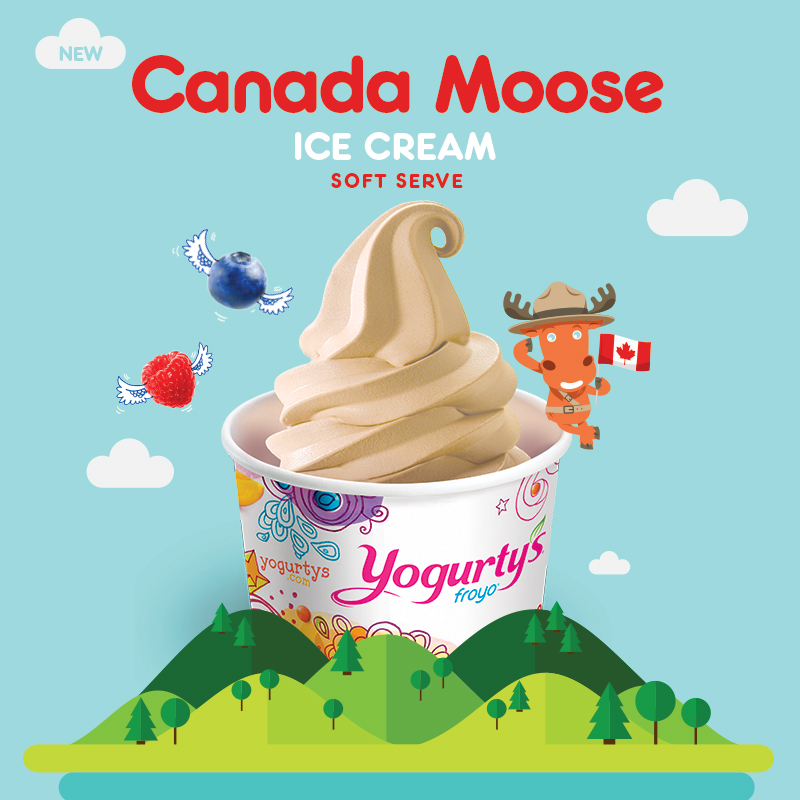 Canada Moose is available for a Limited Time Only. Head into Yogurty's for Canada Day and enjoy! Plus, tell us all about it so we can live through you!
Want more information on ingredients and nutrition? Check it out here.