You don't know joy until you're standing in front of a row of frozen yogurt flavours, all ready to fill up your cup. That right there, that's the summer goal. Yeh! Frozen Yogurt is always on point with their flavour selection, and now they're taking it up a notch with a new flavour.
Introduuuuucccciiiinnnggggg Canada Moose ice cream!
Anyone else immediately picture Elliot Moose? What, just me? Anyway, this flavour is the perfect way to celebrate Canada Day! Made with real peanut butter cups and cocoa, it's the perfect chocolatey/peanut butter blend.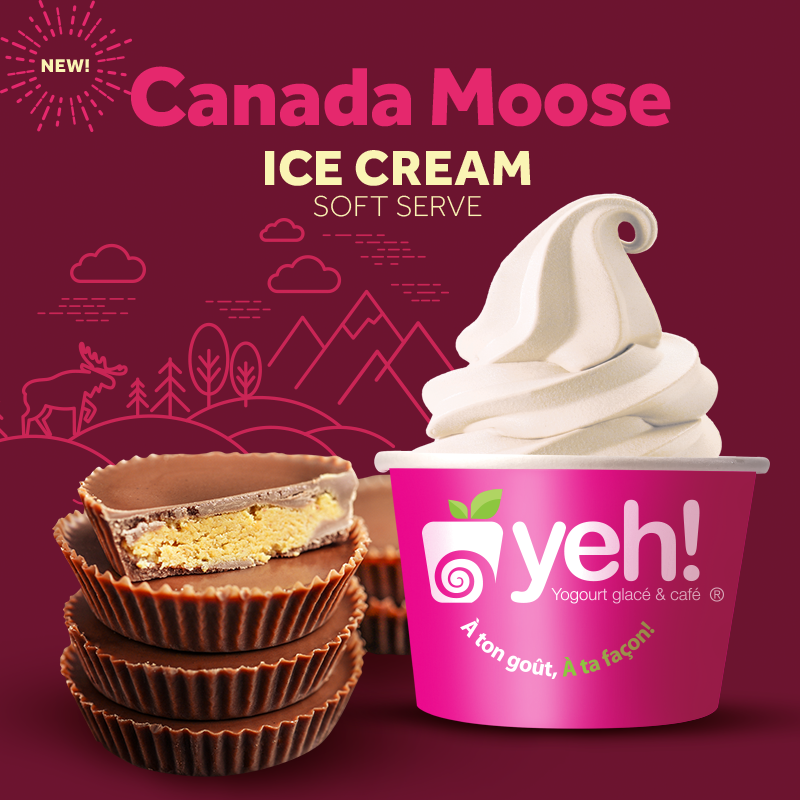 I would love to know who invented peanut butter cups, so I could personally thank them for the happiness they have brought me throughout my life. Then I would like to personally thank Yeh! Yogurt for putting that happiness into ice cream form. It's not every day you get to enjoy your two favourite things together – I am filled with gratitude.
Head to a Yeh! Yogurt near you, celebrate Canada Day with Canada Moose, then let us know how incredible it was (as if we don't already know).