I have this theory that nobody is naturally energetic. I've been permanently tired since 2010 – so I have a strong belief that anyone who is bursting with energy is pumping themselves with TONS of iced coffee and energy drinks. Definitely not the healthiest choice.
Jugo Juice is introducing a natural way to boost your energy throughout the day, with 7 new smoothies! Switch up your caffeine routine with one of three cold brew smoothies, or four matcha smoothies. Not only will the entire range give you natural energy, they're loaded with your fruit/veg servings!
The best part? No added sugar or artificial ingredients! Your body deserves the best and Jugo Juice is ready to serve.
Now for the menu…it's truly insane how good each of these smoothies sound! Trying them all is a must.
The Cold Brew Menu:
Jugo Java: cold brew coffee, banana, dates, unsweetened almond milk, coconut milk
Outer Spice: cold brew coffee, cinnamon, ginger, dates, bananas, unsweetened chocolate almond milk
Berry Buzz: blueberries, raspberries, cold brew coffee, no added sugar frozen yogurt, apple juice
 The Matcha Green Tea Menu
Matcha Peachu: Matcha, dragonfruit, peach, mint, apple juice, cranberry juice
Never Too Matcha: Matcha, pineapple, apple, lemon, spinach, apple juice, orange juice
Meet Your Matcha: Matcha, blueberries, bananas, unsweetened almond milk
Mega Matcha: Matcha, vanilla whey protein, pineapple, unsweetened almond milk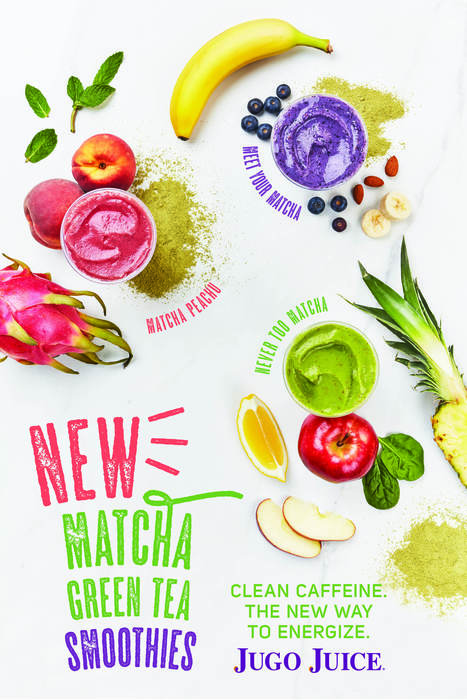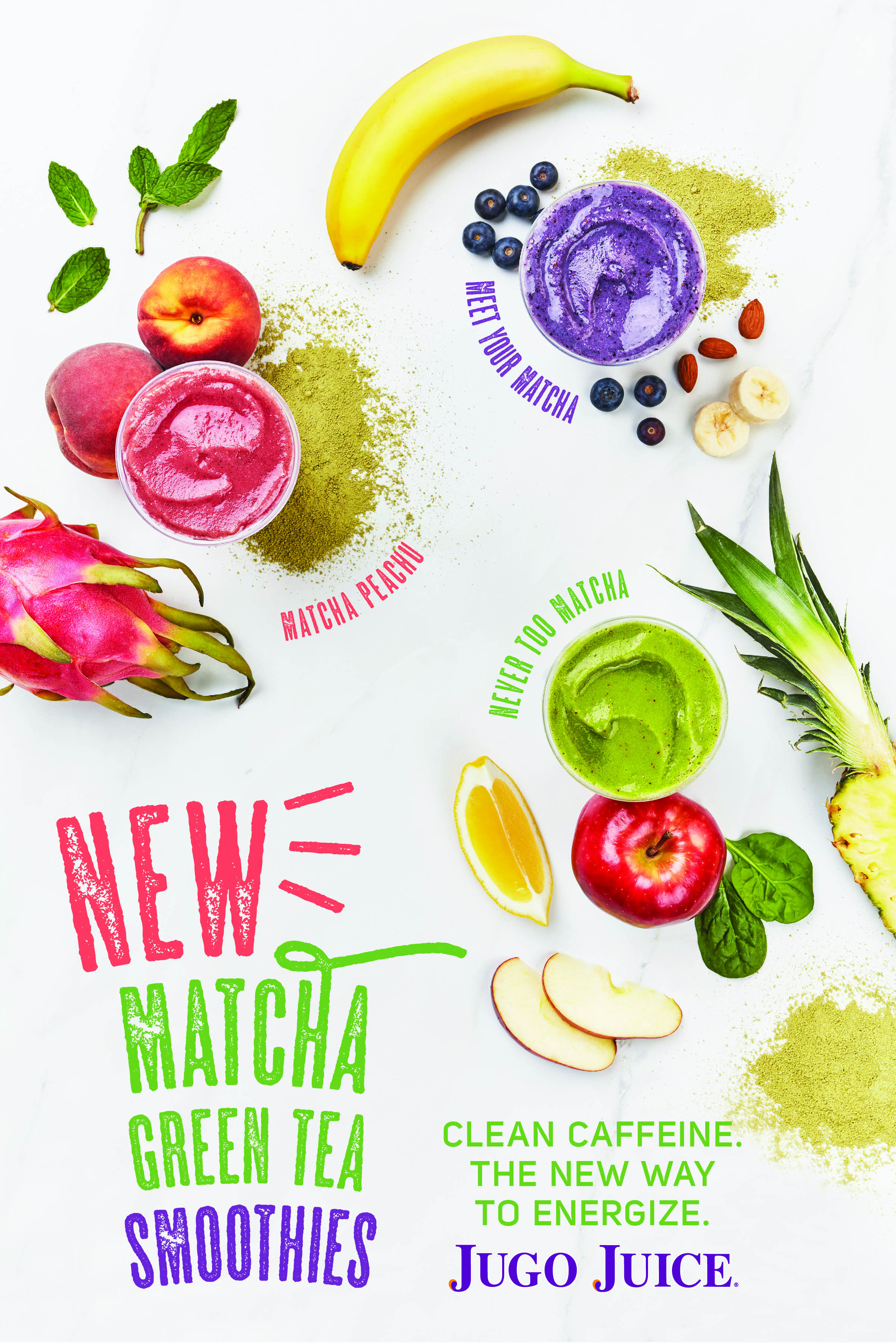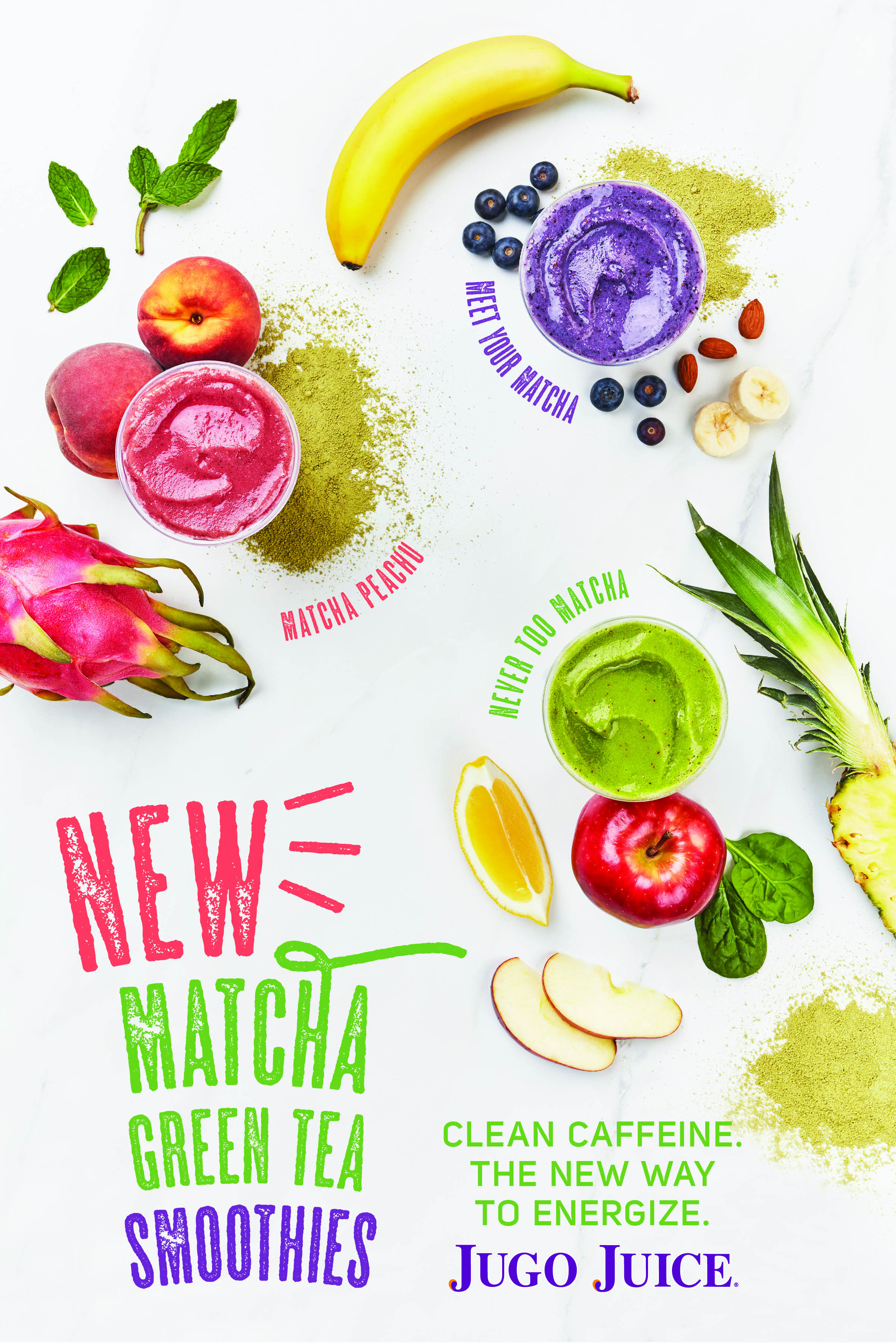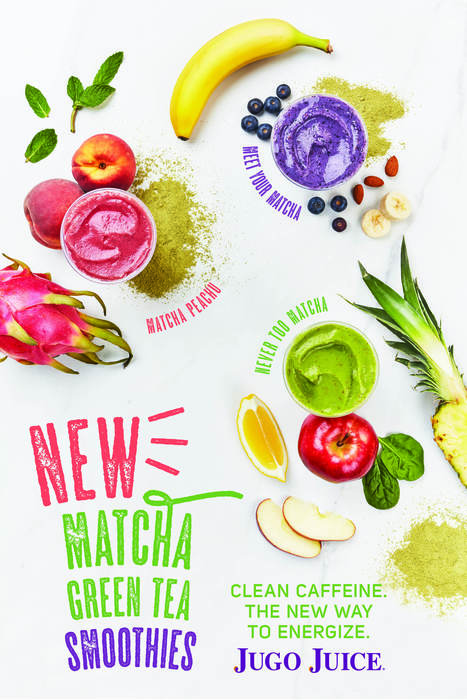 Get ready to try them ALL starting June 6th. Then of course, we'll want to know which is your favourite!