I was VERY excited to see Black Panther and my expectations were WAY up there for the newest Marvel movie.
Firstly, let's talk about this star studded cast! Chadwick Boseman, Michael B. Jordan, Lupita Nyong'o, Danai Gurira and more! Man, they could not have put together a better cast together for this incredible movie. Michael B Jordan (who is my boyfriend, but doesn't know yet) was definitely one of my favourite characters, because although he was the villain his circumstances tugged at your heart strings.

We were lucky enough to witness an interview with Danai Gurira before the screening. She spoke about being star struck with the cast of Black Panther, how much she enjoyed being part of the film and told us that she missed having a spear with her as it made her feel empowered… it was the perfect way to lead into the film!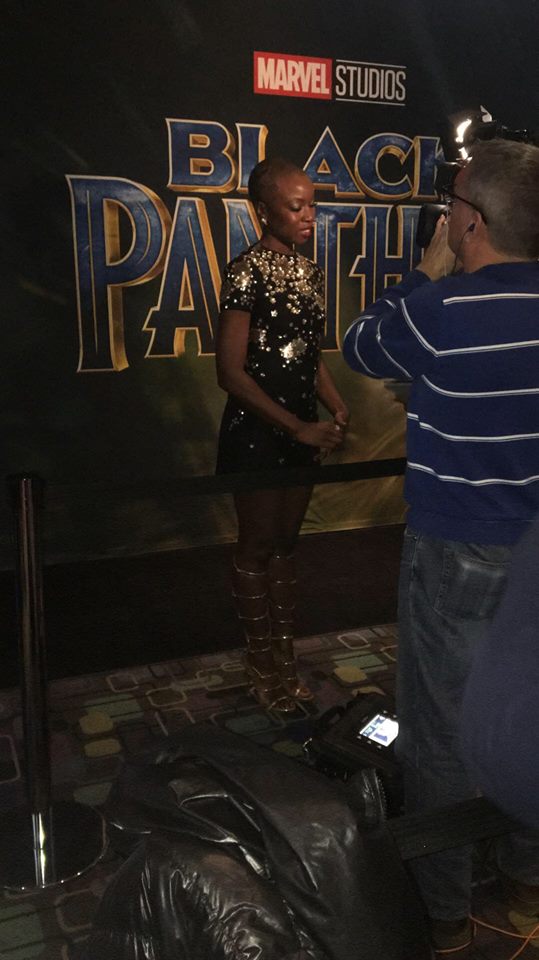 I was completely engulfed in the movie from start to finish. I won't even get into my favourite scenes because I  I feel like Black Panther is a MUST-SEE. My expectations were not only met but were completely exceeded. Black Panther is in theatres TODAY- make sure you and your friends check it out ASAP!