Booties, over-sized sweaters and infinity scarves are the things that we wait for when Fall roles around. #1 component of the basic fall pack is PUMPKIN SPICE! But DAVIDsTEA takes it to another level with the Pumpkin Chai Maple Latte!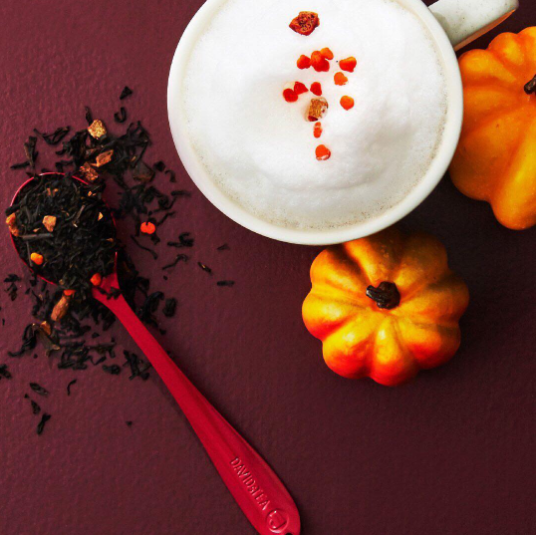 INGREDIENTS
1 perfect Spoonful of Pumpkin Chai tea
1 ½ cups water
¼ tsp ground cinnamon
¼ tsp ground ginger
1 cup coconut milk
¼ cup canned pumpkin puree
2 tbs brown sugar
1 tbs maple syrup
DIRECTIONS
Step 1: Put water, tea and spices into a small sauce pan and bring to a slow boil.

Step 2: Turn the heat to low and simmer for 8 minutes.

Step 3: Add coconut milk, pumpkin puree, sugar and maple syrup and let simmer for another 3-5 minutes.

Step 4: Strain into mugs and enjoy!
As the weather cools down, warm yourself up with the Pumpkin Chai Maple Latte and other amazing DAVIDsTEA recipes.