When Summer rolls around, all our colourful clothing pieces make their way to the front of our wardrobe, but this summer there's one colour hotter than the rest. It's a RED hot summer. The best part? Looks like it's going to be a red hot Fall as well!
Forever 21 is all about the red wardrobe, with the trendiest pieces to keep you vibrant and cool.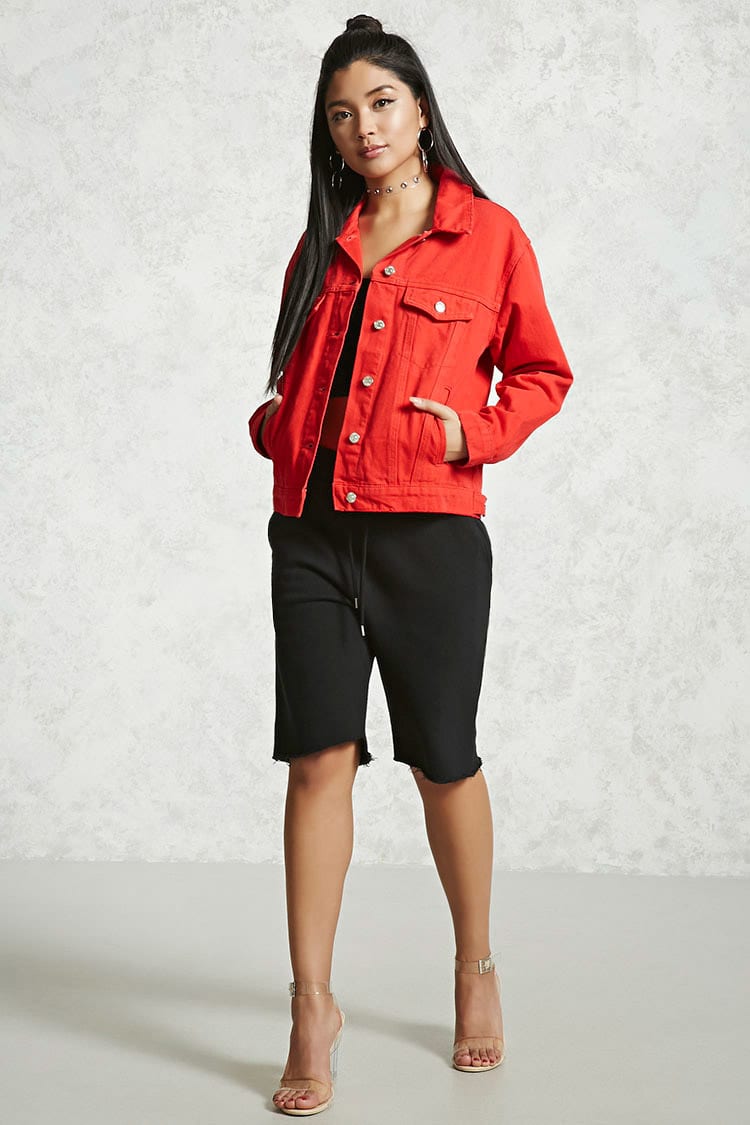 Snap Button Denim Jacket
Swap out your standard blue denim jacket with this red jacket. Statement jackets are the perfect way to stand out in the Fall, especially since most of the time, your outfit is covered by your jacket.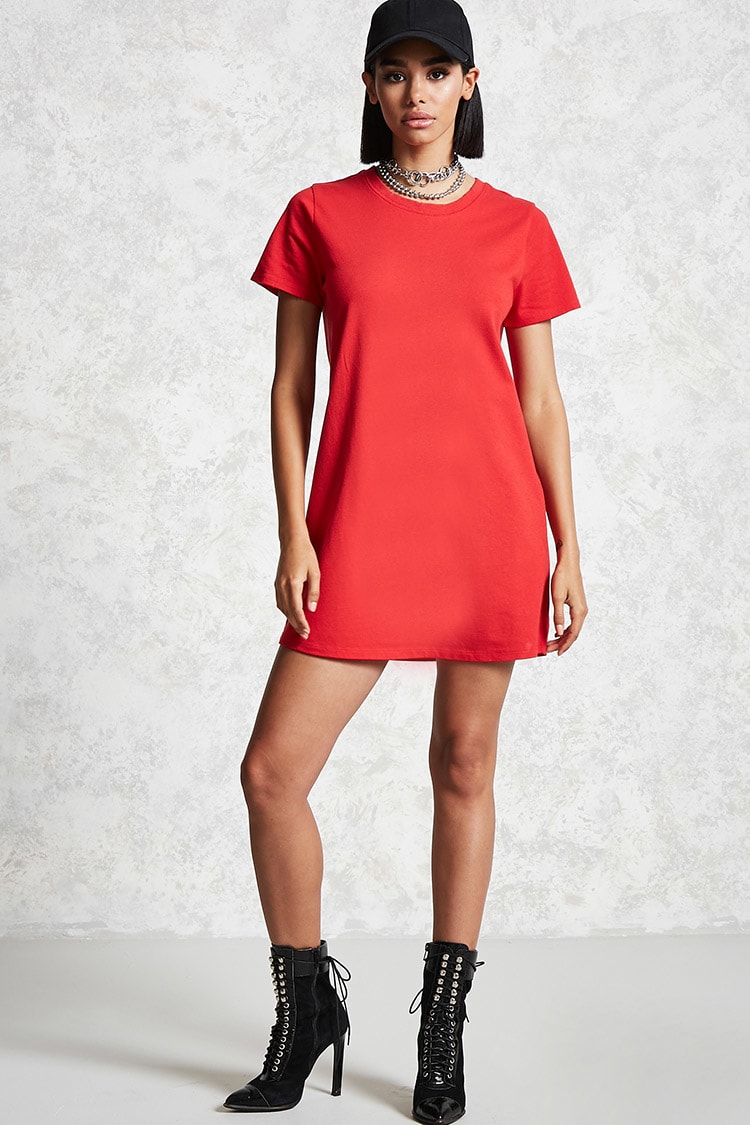 Knit T-Shirt Dress
We all have the one outfit that we throw on when we can't think of anything else to wear, the go-to. This dress is your new go-to, it's easy to wear casually with sneakers for class or dress up with heels for a night out.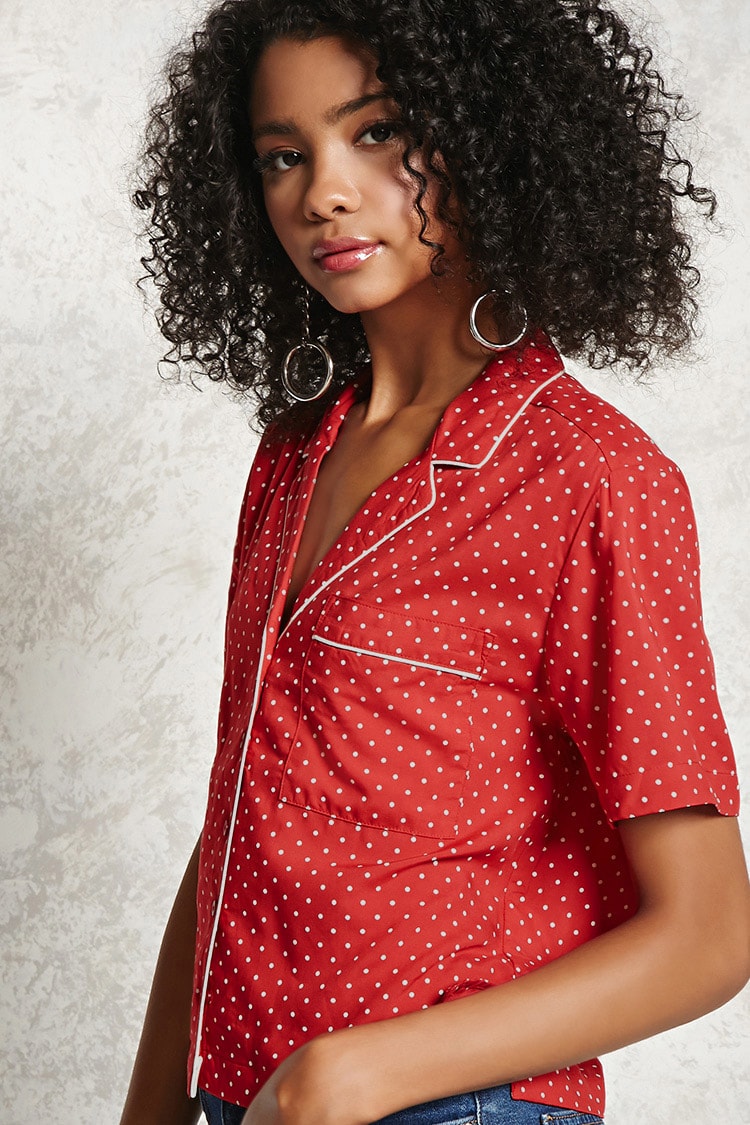 Cropped Polka Dot Shirt
There's something so effortlessly cool about PJ-style shirts that make them appropriate for any occasion. You can wear this shirt so many ways, without anyone even realizing you're becoming a shirt-repeater (*cue Kate Sanders calling Lizzie McGuire an outfit repeater*). Blue jeans and statement earrings, like the outfit above are perfect with this shirt.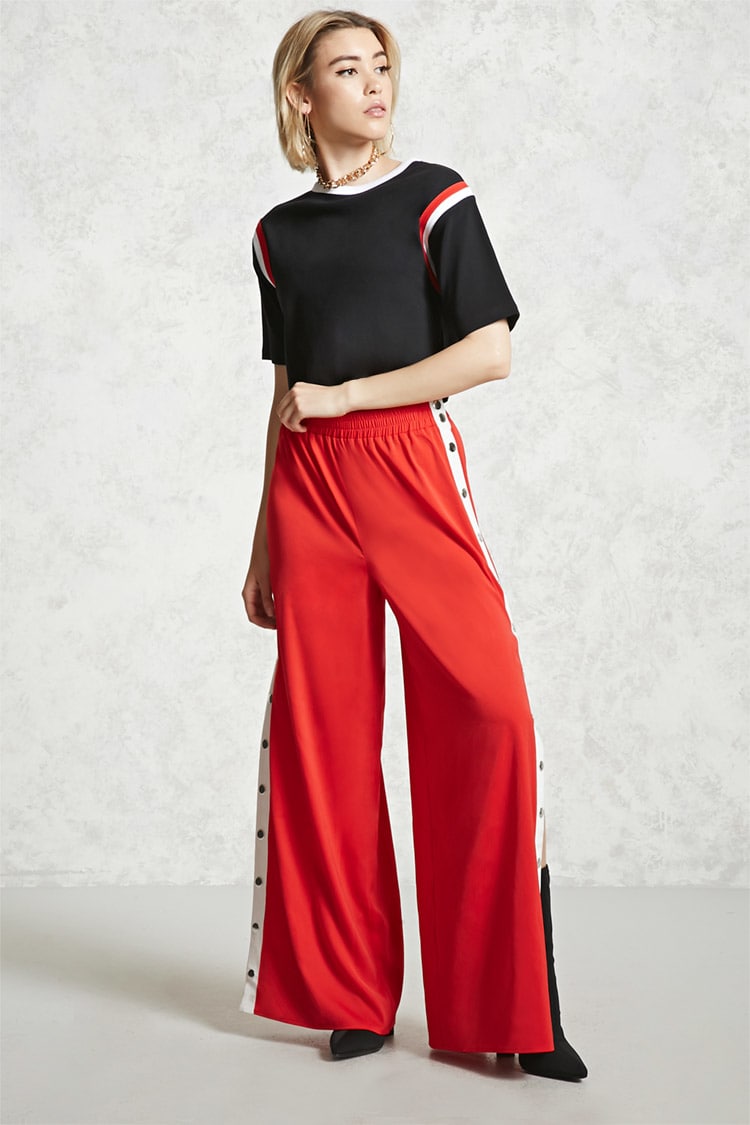 Snap-Button Pants
Gone are the days of uncomfortable dresses and heels for a night out, comfy is cool. We're all about these wide-leg snap-button pants for your next night out. They're bold and relaxed at the same time (who even knew that was possible). Plus, if it gets too hot you can unbutton the sides for a nice breeze 😉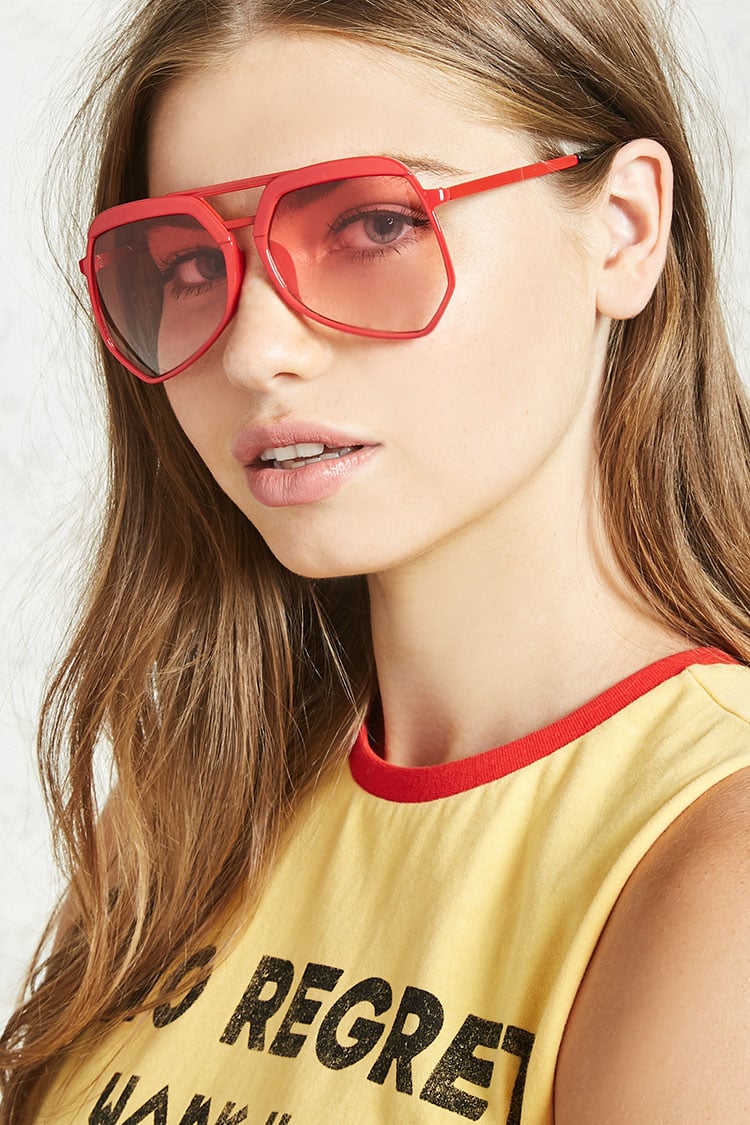 Geometric Aviator Sunglasses
So maybe a full red outfit isn't your style, try spicing things up with a fun pair of sunglasses. We're all about statement glasses, and these are totally on that trend. The red frame paired with the red lens is sure to step up your outfit.
There you go, now you're red-y to get on trend for the rest of Summer and into Fall! Forever 21 has all the red essentials on deck for you! Purchase your 2017/2018 SPC Card while you're there and start saving 10%!
PS. SPC Payday is running as we speak! Be sure to check out how you can enter for a chance to win!