"If you put 2 and 2 together, you will see what our friendship is for" – Spice Girls (1996)
In life, there are things that come together, and make so much sense that you can't imagine how you managed to live your life before. Inseparable pairings of things that were once pretty good on their own, that are now too incredibly great to separate. This my friends, is exactly how we feel about Taco Bell's new Quesarito.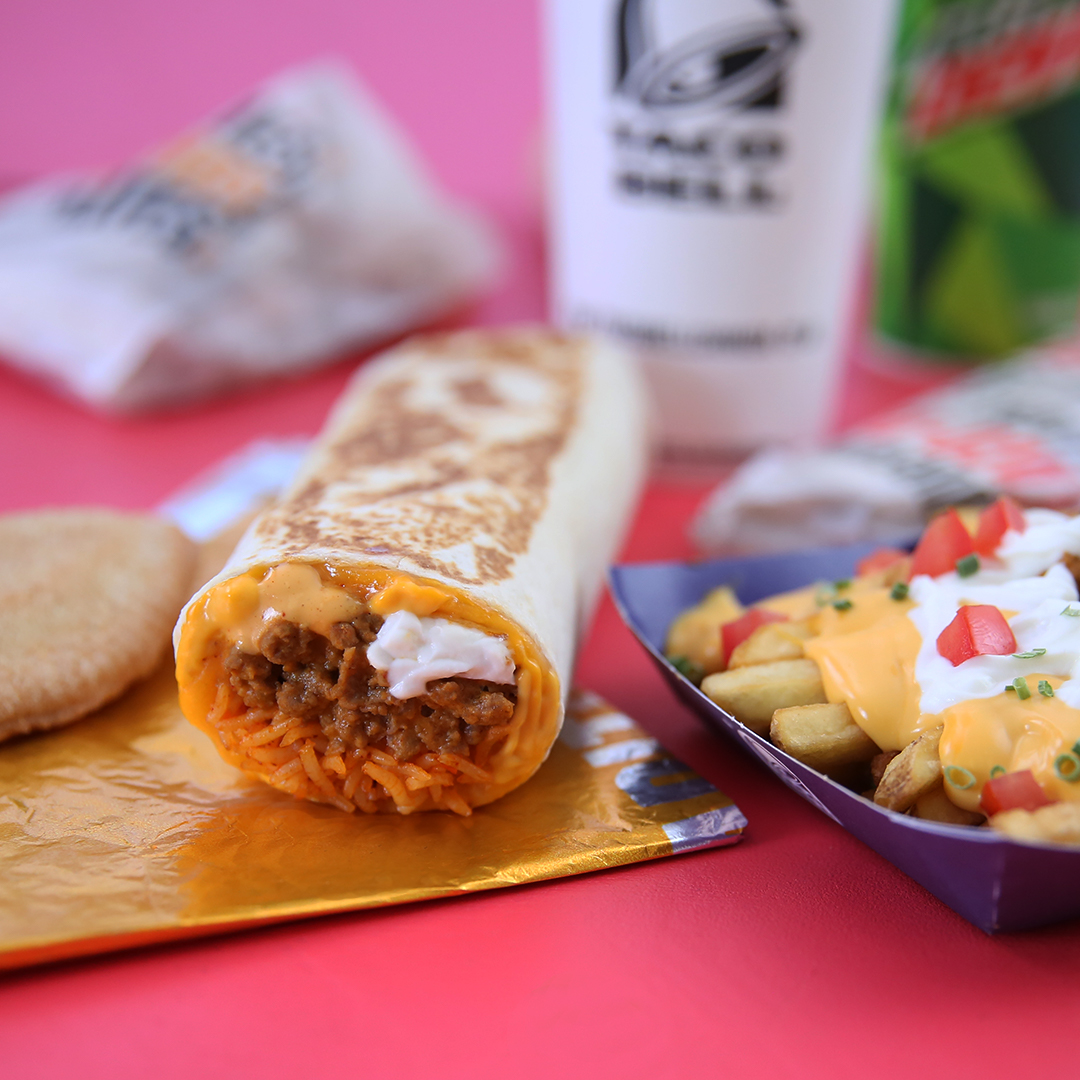 Taco Bell took a quesadilla and a burrito, put it together, and created magic. To be a little more specific, it's a beef burrito wrapped in a cheesy quesadilla, with two available flavours – original and cheddar jalapeño!
We weren't hungry before, but now it feels like we haven't seen food in months. The best part about this new creation, is not having to settle on one choice – now you don't just have to pick one! You can satisfy your burrito and quesadilla cravings at the same time.
Make this pairing even better and bring along your bestie for a Quesarito date, it's the best way to reconnect (even if it has only been 4 days since you saw one another). The only thing better than Taco Bell is Taco Bell with a bestie.
We want you to enjoy the Quesarito as much as we do, so take THIS coupon to your nearest Taco Bell and get a free Quesarito with the purchase of any combo! Head over ASAP since this is a limited time offer! Don't forget to check the SPC offer with Taco Bell here.
PS. You're probably going to want to keep up with our socials this August and September (wink wink nudge nudge).