What if I told you the hottest pair of jeans right now, weren't actually made of denim? Instead, they're completely vinyl. The Topshop MOTO Vinyl Jamie jeans are currently at the top of my "love it" list.
If there's one thing I've noticed about 2017 fashion, it's that you can get away with just about anything (it's 2017, everything is a look) and the funkier, the better. Which is exactly why you can totally rock a pair of vinyl pants and feel like a bad a** in them.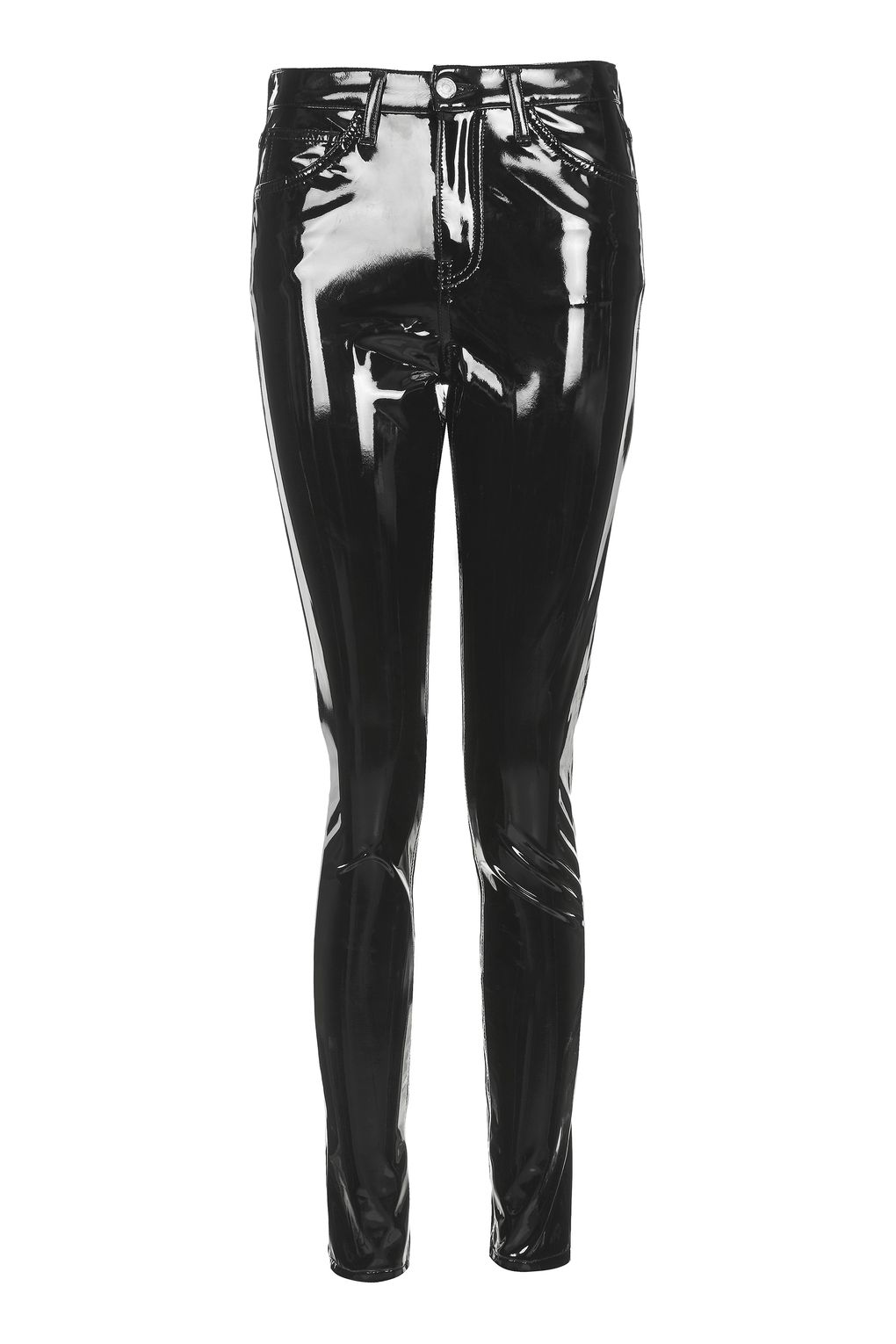 So  you might be a little bit unsure as to how you would even wear these, but styling them isn't so scary! You can dress them way down with an oversized tshirt or sweatshirt and a beanie: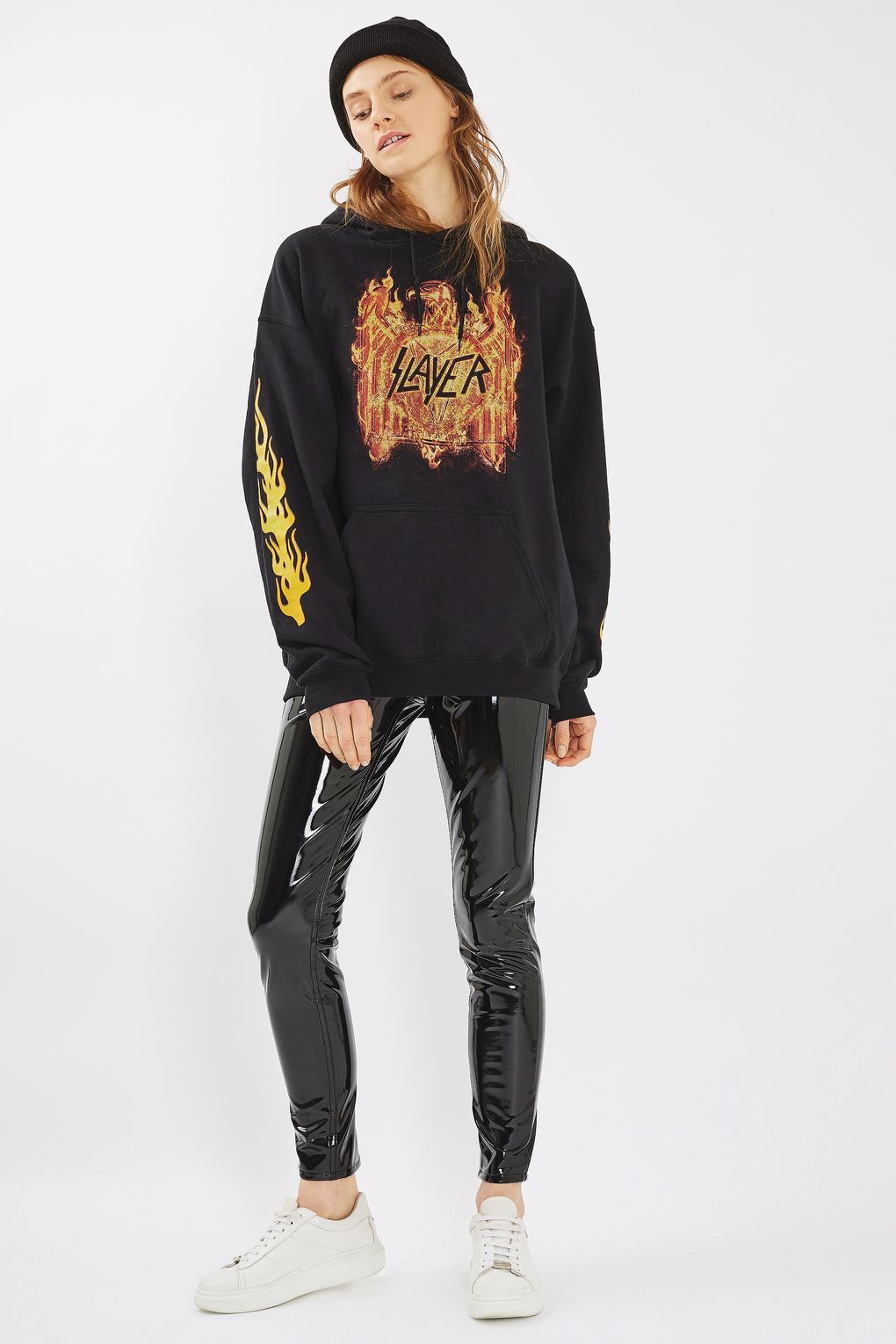 Or if you're wearing them for a night out, swap the hoodie for a crop top and simple heels! The possibilities are seemingly endless and any way you wear them will look fire af.
Be adventurous with your style and step out of the comfort zone, you won't regret it (ok so you might look back on this in 30 years and cringe…but right now this is so trendy)!! Plus, if you shop the look in-store you'll save 10-15% with SPC…so there's no reason to regret it!