June 21st (today) is National Selfie Day…yup of course the #1 thing taking up all your phone storage has its own day! There's no denying it, we all love a good selfie – with the combination of finding the right lighting and angles, selfie-taking might as well be an Olympic sport.
There are only three appropriate ways to celebrate National Selfie Day the right way:
1. Take a walk down memory lane and admire your old selfies. They're still as fire as they were that day, appreciate them.
2. Take new selfies. Get your selfie-set up ready to go and get snapping. Test new angles as well as your trusty tricks.
3. POST!!! What's the point of taking selfies if you don't share them with the world? Get them onto every social media account and shine like the star you are!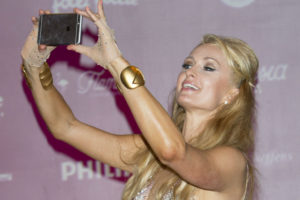 Not only is National Selfie Day about the pictures you take of yourself, it's also about YOU! Focus on yourself to day, love your self(ie).