Calling all the chicken lovers… NANDO'S IS HERE
Nando's is well-known for their amazing PERi-PERi chicken, and I may or may not be a chicken connoisseur… so as soon as there was an invitation to a special tasting for the new Danforth location, I was already planning which stretchy pants I was going to wear.

When we arrived, we were in for more than just a tasting. First, we got to create our own PERi-PERi sauce with African Bird's Eye Chili peppers and other ingredients like lemon, onions, garlic as well as other spices (I can't give away all the secrets though). The key to a delicious PERi-PERi sauce is to dance while you were stirring up all the ingredients, otherwise, it would just be a mediocre. We don't do mediocre, so we danced up a storm. We sampled our sauce, and not to brag, but it was lit.
We sat down for course after course of amazing food. We started with Roasted Red Pepper Dip, Hummus and pitas- delicious. It came with PERi-PERi nuts.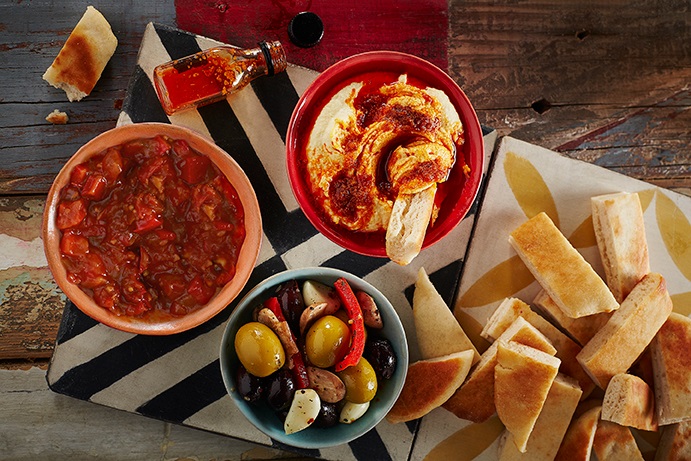 The chicken skewers started… different levels of spice to see how much your taste buds could handle. Next came the PERi-PERi fries, because who doesn't need more carbs? The chicken didn't stop either… so right when we thought we were about to burst with fullness, they brought out the dessert. One of my favourite desserts ever,  Pasteis de Natas, a traditional Portuguese custard tart finished off our feast perfectly.

Needless to say, I probably gained about 6 pounds, and I feel no guilt because it was totally worth it. SO, if you like chicken or you're not afraid to try get a little spicy, Nando's needs to be on your must-try list. Plus, you get the bonus of 10% off almost everything when you use your SPC Card. You can thank me later.