We all know what the drill; for the first 3 weeks of school, we dress to the nines. We have every outfit figured out and coordinated down to the shoelaces. But once that 3 week marker hits, down the hill we go.
And it's okay. Because we all understand.
Seeing a sea of sweatpants walking to and from class is now the norm; but that doesn't mean we have to feel like a total bum. I mean, let's have some class. (PUN INTENDED).
Here are 3 ways to dress up your sweatpants, to make you feel on top of your game… in the comfiest way possible.
Tip 1 – Go for a bright colour
Changing up the regular grey to a bright colour shows that you're making a statement. Plus, bright colours are fun to wear and make you happy (we made that last part up… but it just sounds right).
We're loving this Slouchy Pullover Sweatshirt from GAP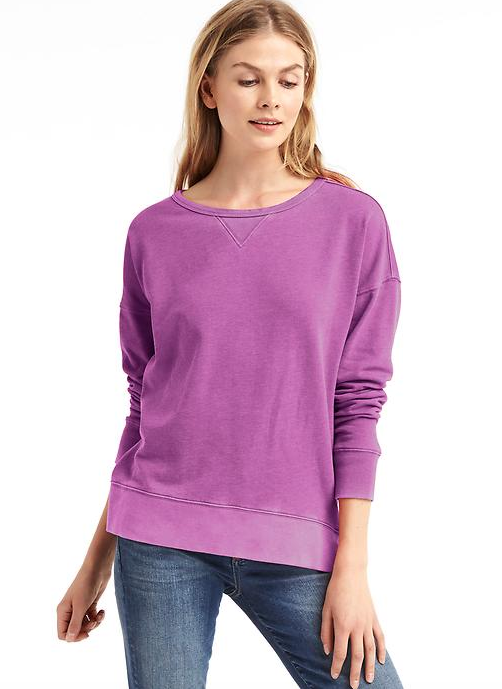 Tip 2 – Add in some texture
Adding texture to your sweats gives your look a little more depth and interest. Plus it just looks comfier.
Check this Jacquard Pullover Hoodie from GAP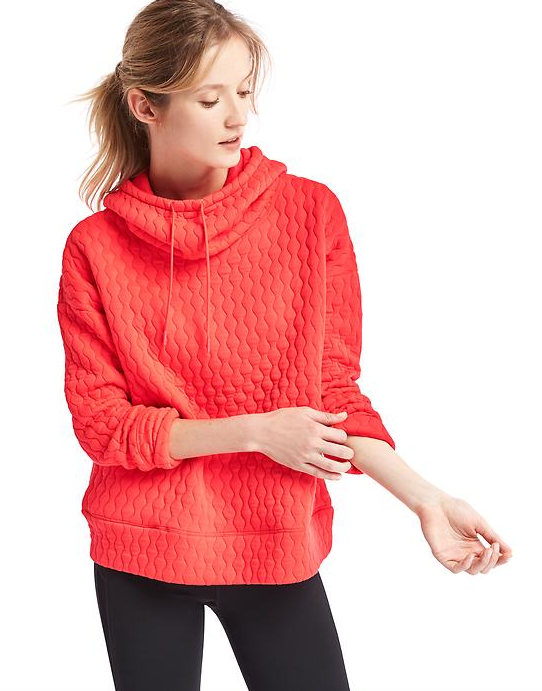 Tip 3 – Make it intentional
Wearing your sweats as a set makes it look intentional… and not like you just picked up the first crewneck you saw on the ground beside your bed. We're seeing full sets more and more frequently… and it's taking us back to 2000. In the best way possible.
The Felt Logo Joggers and Felt Logo Zip Hoodie from GAP are a favourite combo.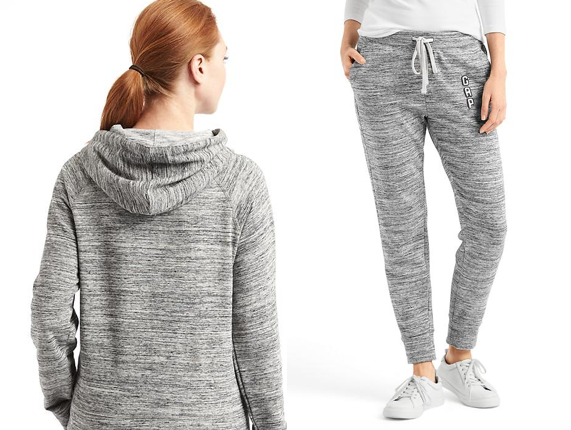 Best part? You're saving 15% off regular price items & 5% off sale items at GAP with SPC!