Stop what you're doing. It's about to get ugly. And by that, I mean I'm about to ugly cry for the next 2 months. I'm not being dramatic.
We all have a list, a list of all the people we strongly dislike (dare I say hate?) in the world. Taylor Swift is at the absolute top of my list…in big, bold, red letters. Every time her name comes up in the media, it's dramatic, and I know I need to avoid every tabloid for at least two weeks (except for the Kim, Taylor, Kanye feud – that was gold).
Well, Taylor is making headlines again and this time it's rumoured that she and Drake are dating.
Drake.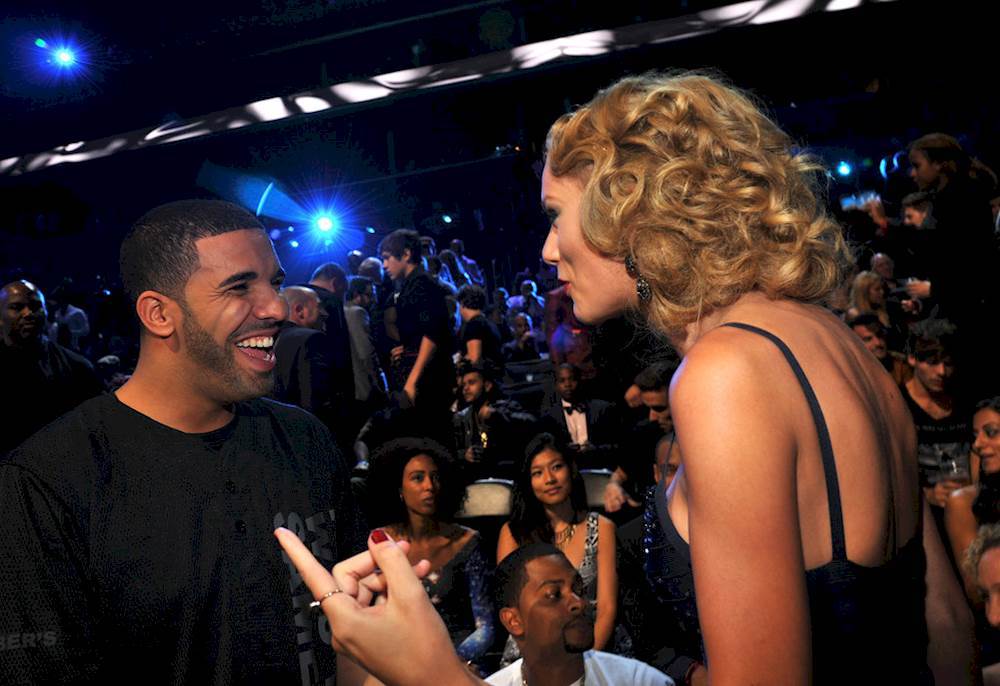 Taylor Swift….and Drake. Everyone in Hollywood knows that Taylor Swift is NOT the girl you get involved with, and now sweet, lovely Drake is doing just that.
Apparently they were very touchy feely at his 30th birthday last weekend, and he spent most of the night with her.
Turns out, I'm not the only one upset by this news:
If Drake deadass went from Rihanna to Taylor Swift, that's the biggest downgrade in history and I'll erase take care off my phone.

— Sean Michael (@Seanxsolo) October 28, 2016
So Drake really went from dating Rihanna to Taylor Swift? pic.twitter.com/CRu4UDHs89

— c (@chuuzus) October 28, 2016
So Drake and Taylor Swift are rumored to be dating.

Haven't we all been through enough this year?

— Corbin Reiff (@CorbinReiff) October 28, 2016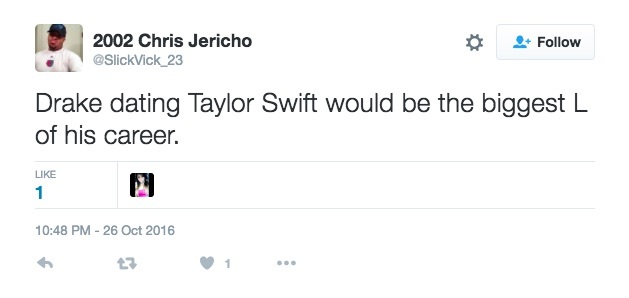 So all we can really do now, is sit back and let all the drama unfold. Because where there is Taylor Swift, there is drama.