Over the weekend I spent some time chatting with friends who have studied at universities and colleges all across the country. Through these talks and from my own experiences scouring the depths of Simon Fraser University's course lists, I've learned that there's more to post-secondary schooling than required courses and extensions of subjects covered in high school. There are some seriously unique courses offered at Canadian schools, including courses covering beer, sport, and Beyoncé. Some of them sound slightly ridiculous, but they all sound incredibly interesting.
If you're a university student attending one of the schools mentioned below, keep your eyes peeled for some of these awesome courses. And even if your school isn't mentioned below, maybe these courses will inspire you to seek out a hidden gem or two next time you go to register for classes.
Here are some of the coolest Canadian university courses I've heard about:
Course: BISC 373 – Brewing Science
School: Simon Fraser University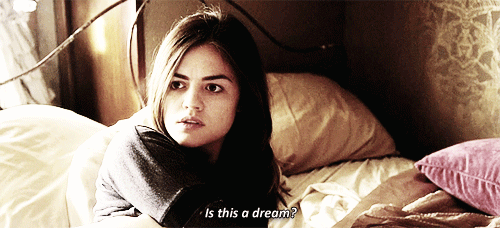 Do you like beer? How about biology? This course offered at SFU details the history of brewing and progresses to take a scientific approach to the process of making beer. BISC 373 (formerly BISC 372) was a new course offering only a couple of years ago and has since inspired SFU to introduce a two-year part-time certificate program called Craft Beer and Brewing Essentials.
It's no surprise this is taking place on Canada's west coast considering Vancouver's craft beer scene has been growing rapidly as of late.
Do you need help with a biology course of your own? Connect with a Skooli online biology tutor.
Course: CLAS 203 – Greek Mythology
School: McGill University
This course is described as a "survey of the myths and legends of Ancient Greece", which sounds extremely interesting to me. Apparently CLAS 203 is not overly challenging either and is taught with a strong emphasis on storytelling. If you're at McGill, this course might make an ideal elective.
Course: MACS 385 – Television and Social Values: The Simpsons
School: University of the Fraser Valley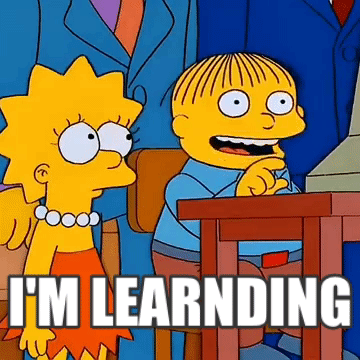 Yes, this is referring to the timeless TV show, The Simpsons. I studied media and communications, but my school didn't offer a course quite like this one. From the UFV website: "This course uses both the series and scholarly writings based on it to explore a diversity of social and cultural issues, focusing on such areas as education, family, the media, religion and work." MACS 385 sounds like a super engaging course with the added bonus of lot of entertainment value.
Are you a media and communications student? Browse Skooli's media studies tutors  and communications tutors to connect for one-on-one help.
Course: DRAMA 282 – Gender and Performance (AKA Beyoncé 101)
School: University of Waterloo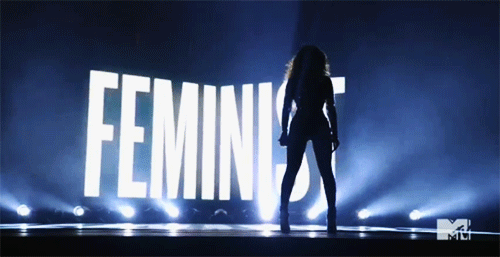 This course is all about Beyoncé, but it's not just about ogling her. It's about interpreting the messages contained in her music and her other displays of art as well. From the Waterloo website: "Students will analyze videos from Beyoncé's most recent album, use feminist and critical race theories to reflect on the artist's work and create their own artistic responses." Beyoncé is one of the biggest celebrity names in the world – and now there's a Canadian university course on her.
DRAMA 282 – Gender & Performance also made national headlines. Read more about the course on the CBC.
Course: English 2092F – The Many Faces of Harry Potter, English 2096A – Winter is Coming: A Game of Thrones
School: Western University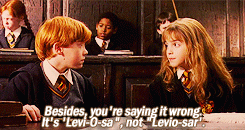 The Simpsons, Beyoncé, Harry Potter, A Game of Thrones. It seems no matter whether you're a fan of hit TV series, music superstars, or books that spark their own cultural phenomena, somewhere in Canada there's a university course for you. While 2092F examines the Harry Potter series in depth, 2096A delves into A Song of Fire and Ice. If you're into the tales of The Boy Who Lived or the George R.R. Martin books that inspired HBO's Game of Thrones and are studying at Western, you should probably enroll in one of these courses.
Taking a class like one of these? Connect with a top online English tutor on Skooli.
Course: KIN 383 – The Modern Olympics: Power, Politics, and Performance
School: University of British Columbia
This course covers Olympic Games from past to present and covers topics ranging from economic ramifications to performance enhancing drug use among athletes. You'll explore everything Summer and Winter Games from a kinesiology perspective in this course at UBC. It might be the perfect course to take with lots to discuss the year after an action-packed Olympic Games in Rio.
Do you need help with a university kin class? Check out Skooli for kinesiology help.
And there you have it: a handful of unique university courses offered in Canada. I hope this article helps you find the most interesting course in your school next time registration season rolls around.
Do you know of any incredible or strange university courses I missed? I'd love to hear about them, so please leave me a comment below to share.
Happy back-to school-season!
____
We'll be publishing a lot of helpful content for high school and university students on the Skooli blog this school year. Visit us here! And don't forget you get 15% off at Skooli with your SPC Card.
– Brett