By now, we're sure you've all heard about the Taylor Swift vs. Kim Kardashian and Kanye West feud, since it's on literally every single media outlet!
Before we go on and on and literally on about the whole thing we wanted to make sure we weren't the only one's on #teamkimye. The last thing we want is to offend some people (Taylor Swift fans oops lol sorry). That being said, we took to Twitter to find out whose side you're on!
Here's what you guys said: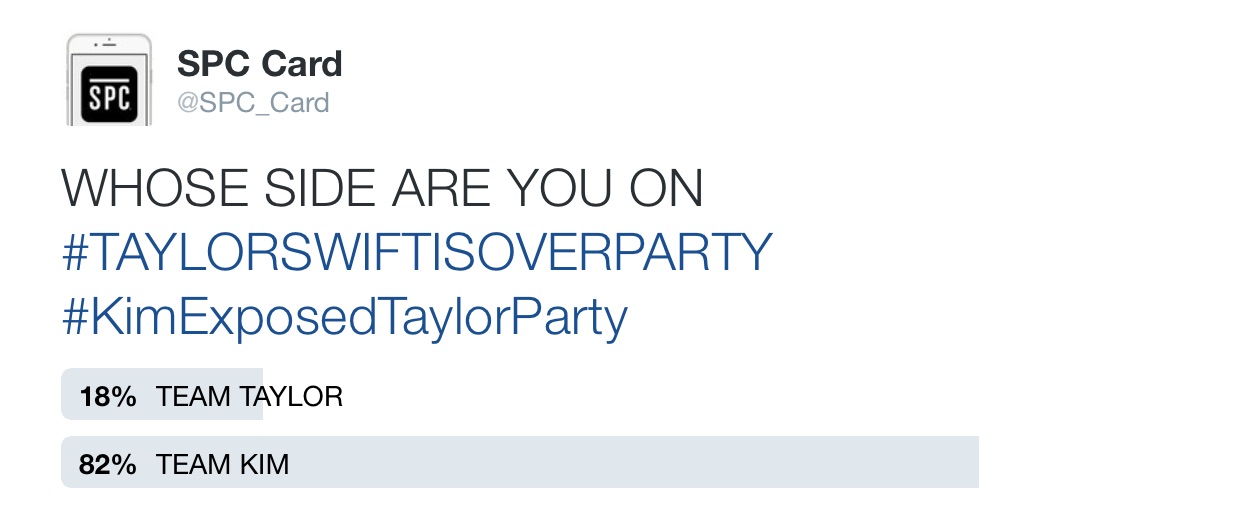 So I guess most of us are on the same side hehehe 🐍
We're not just on Kim's team for superficial reasons (like the fact that we literally want to be her) but for real reasons. Not only is Kim defending her husband and trying to clear his title of Taylor Swift's #1 bully, she's also pointing out that Taylor loves to play the victim. We've watched Taylor take over the entertainment industry for years now, but she's done it in a not-so-nice way.
Nobody can do any wrong to Taylor (unless they want to be sued in 2.5 seconds), yet she gets away with tearing down all her exes, enemies, and fellow celebrities in her music, interviews, and award show speeches. Hey, remember that time Taylor rounded up Hollywood's most powerful females to create a music video to a song that was written to destroy another females career? Or that time she posted Joe Jonas' break up voicemail on YouTube? I wonder how those fit into character assassination?
Taylor has managed to portray herself as the underdog in the music industry while never actually being an underdog. Not for a second. Since her very first album Taylor has been "on-top" but we've seen that shocked "me? I won??" face a million times.
As for Famous, the lyrics are approved and that isn't a protocol in the music industry. I don't think any of Taylor's exes consented to songs being written about them. Kanye went out of his way to ensure that he wasn't going to have a repeat if the 2009 incident, because as he said "relationships are more important than punch lines."
Kim Kardashian did what we all would've done, she protected her husband and showed the world that he's not the monster he's been portrayed as. How many times have we stood up for our friends and family when others around them are acting like bullies? That's what you do for the people you care about. Kim has had her fair share of bullying in the media, she knows what it's like to have her character assassinated (we're going to use that phrase) and she's not going to sit quiet any longer. It's an important lesson for us all, we can't sit back and let anyone step on us – no matter how powerful they think they are.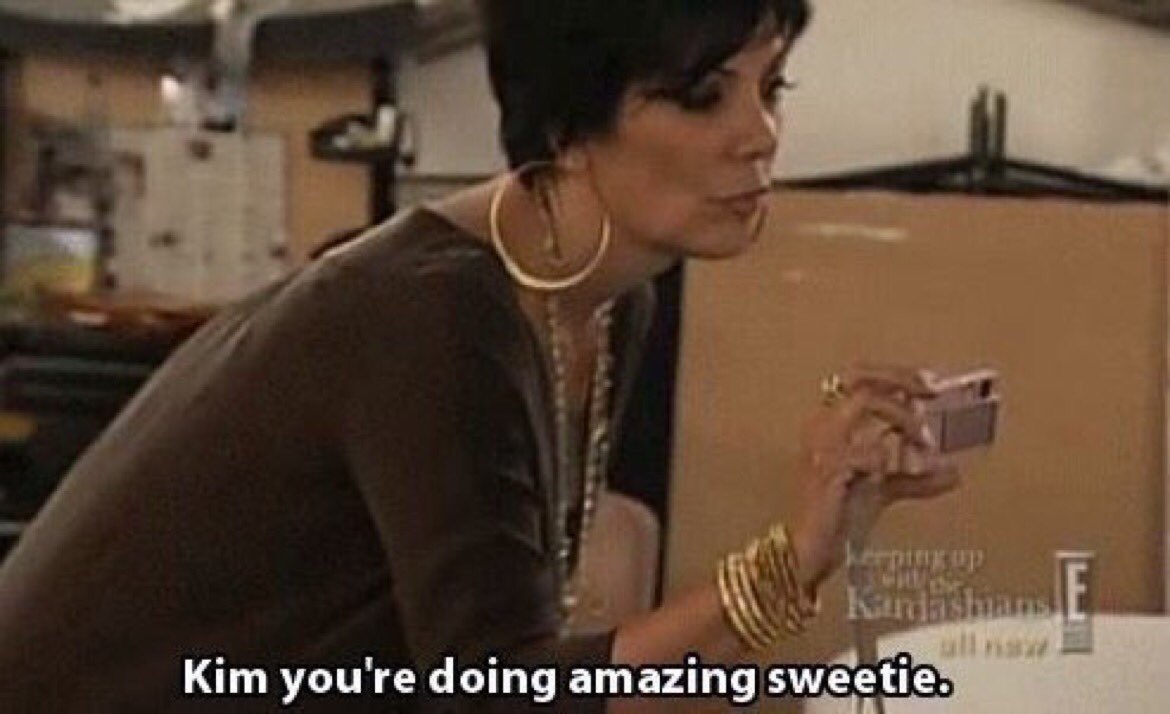 I guess we kind of did go on and on about our opinion…but like how could we not?
If nothing else, this is a thriving time for memes. Have you been on Twitter? It's hilarious.
Let us know you're thoughts, since we're scrolling through the #KimExposedTaylorParty trend like this