Before you let your mind get to the gutter, she tinted her eyebrows okay? Yup, eyebrows, it's a thing…and it's actually amazing! Lisa from SPC headed to Caryl Baker Visage to get her eyebrows on fleek (is it still cool to say that?).
The aesthetician at Caryl Baker Visage was nice enough to let us document the whole process so we can show YOU! Let's get into it: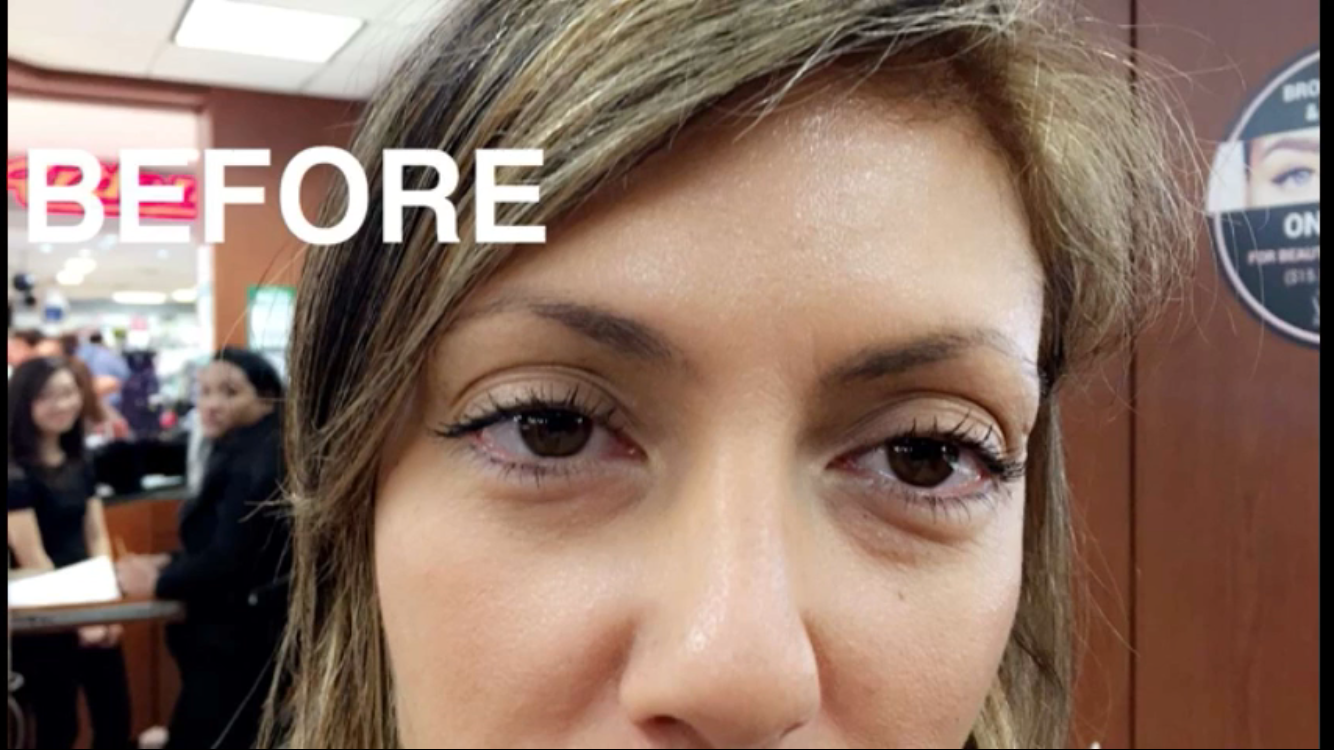 Here's a before shot of Lisa's brows so you can see the difference the tinting makes.
First things first, Lisa filled out all the paperwork, then got a mini consultation to decide on the right shade for her eyebrows. She decided to go with medium brown.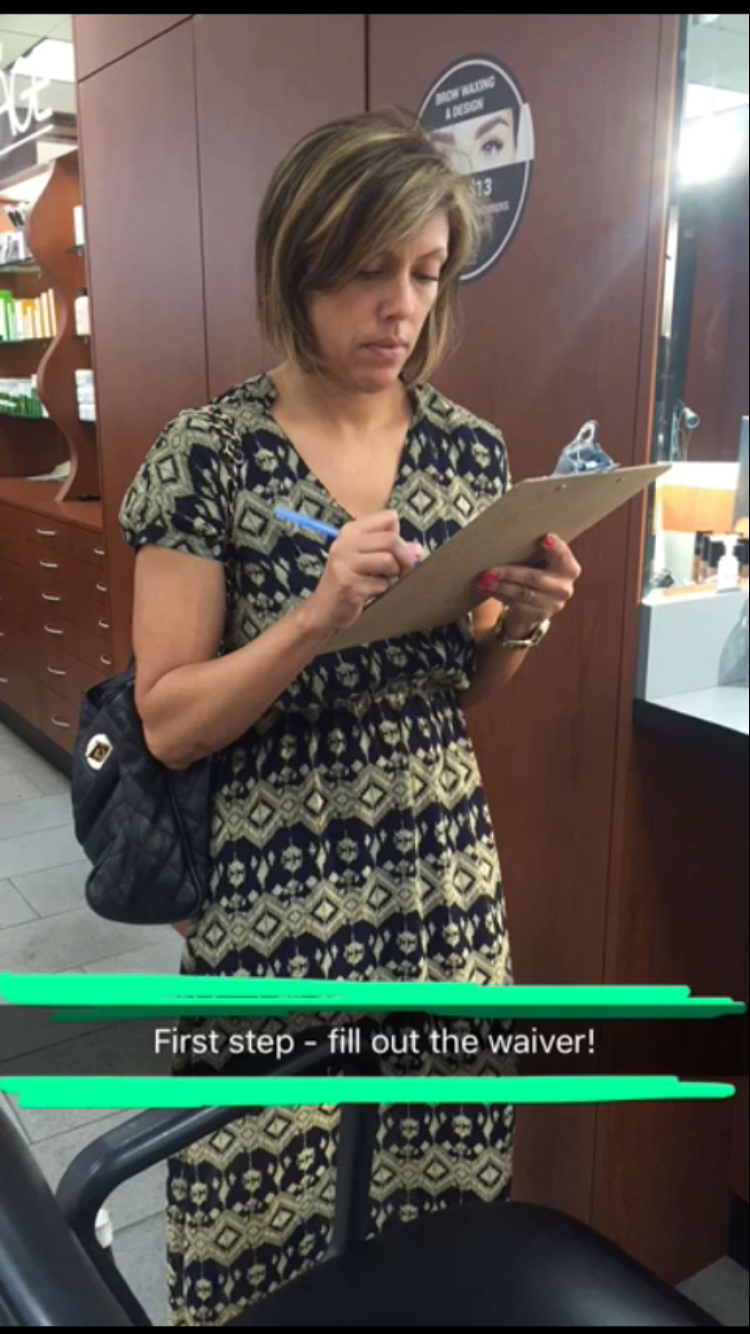 The aesthetician started out by cleaning the area to remove any excess make up or moisturizers. These products would create a barrier between the dye and the hair so it's important to get rid of it all! She followed up with vaseline around the eyebrows to protect the skin from the dye – it's not harmful it just looks funny.

Then it was the fun part, applying the dye!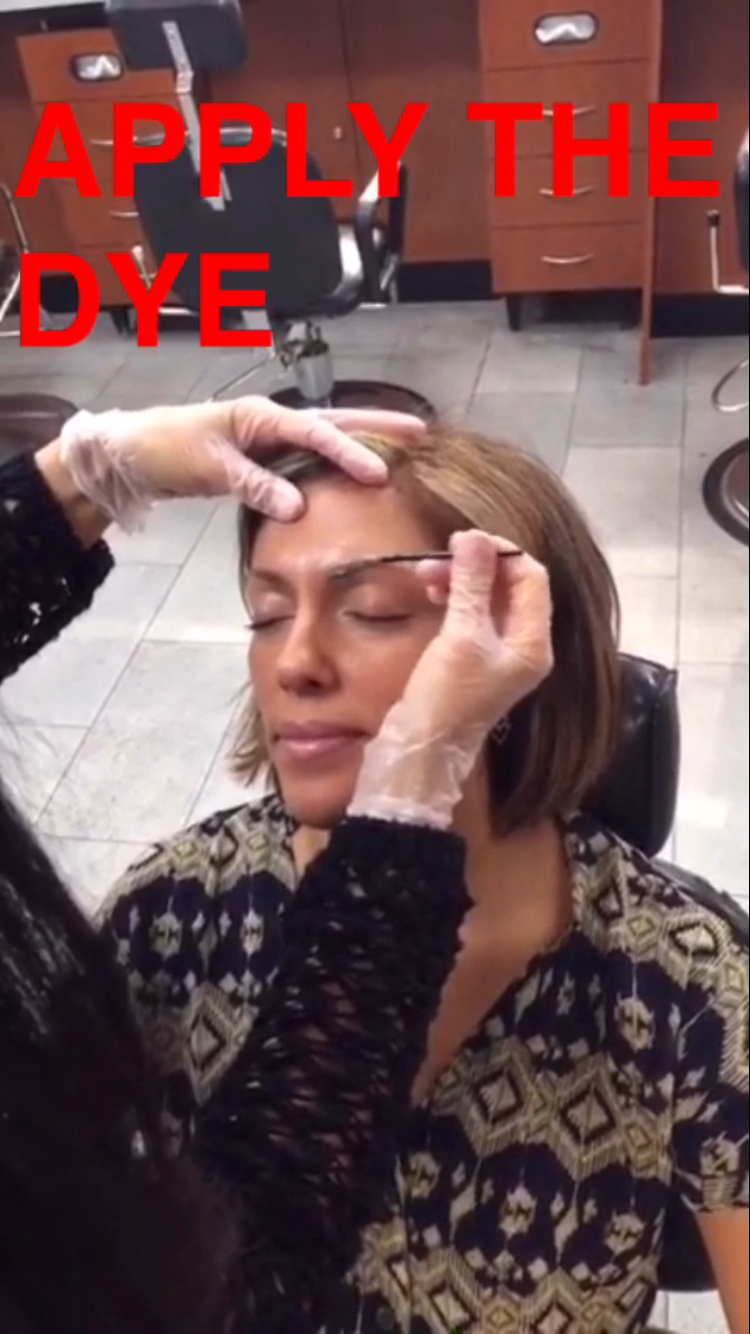 The dye was left for about 7 minutes and then it was finally time for the big reveal.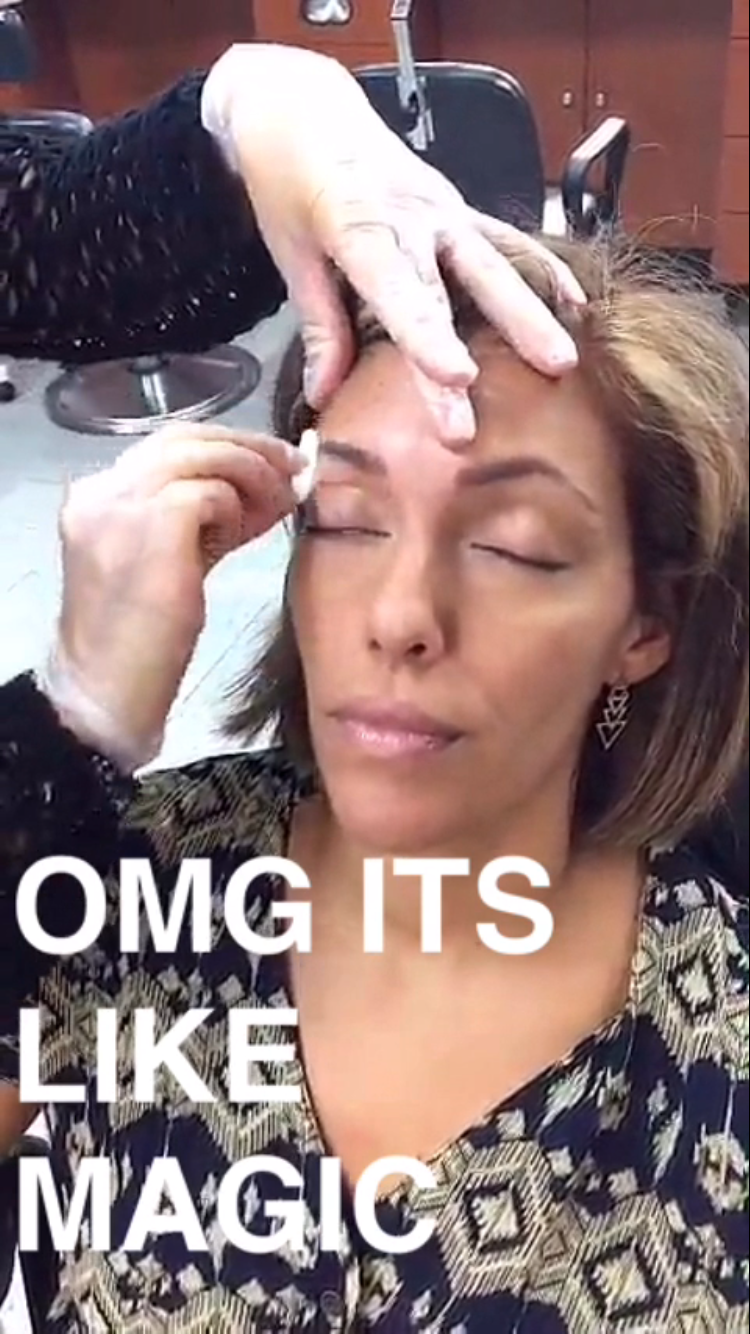 The results were INSANE! Her eyebrows not only looked darker, but they also looked a lot fuller.
Here's what Lisa's eyebrows looked like after: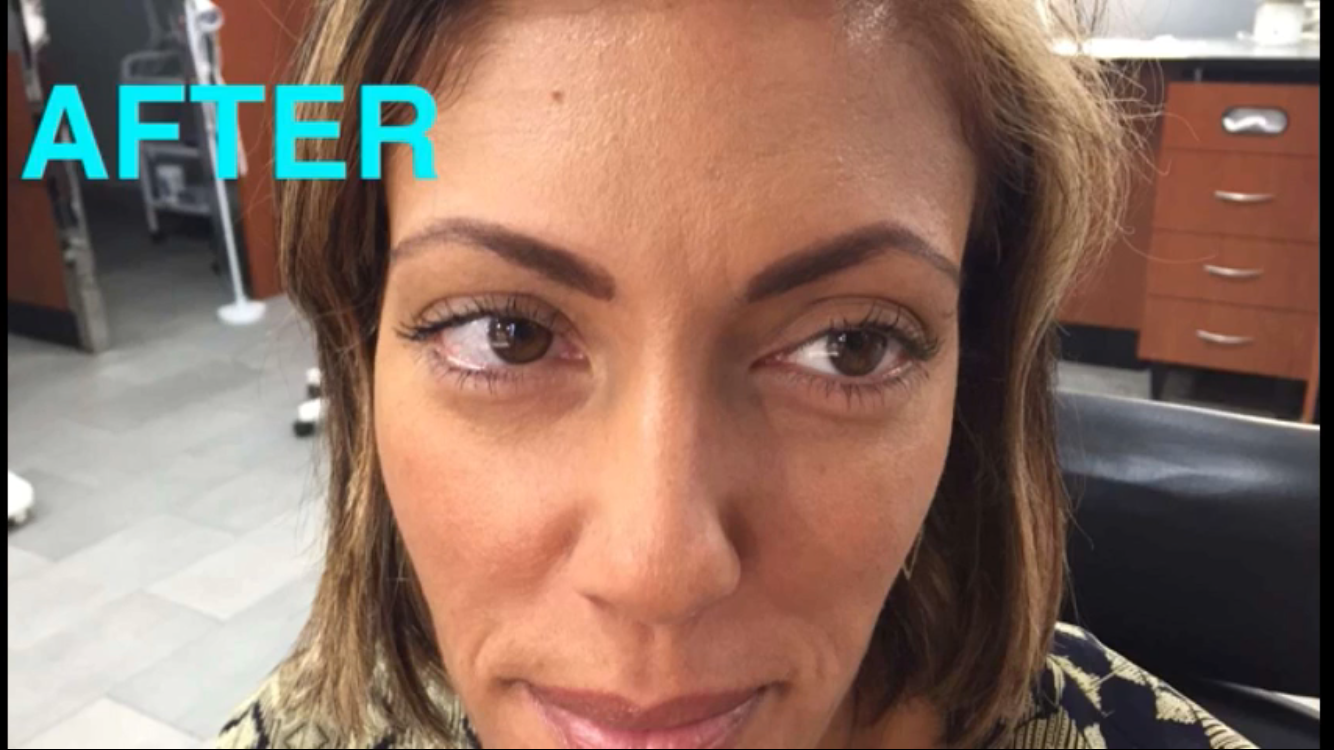 Pretty amazing, right??? And it lasts about a month! Seriously, it's so worth it. They even offer eyelash tinting to make them darker and appear longer. It's only $18 AND you save 15% with your SPC Card on all services at Caryl Baker Visage.
Find a location near you and get to tinting! Trust us, you won't be disappointed.