So can we just talk about this Rob Kardashian and Blac Chyna news?!
It has recently been confirmed that the engaged couple is expecting their first child together! Chyna already has a son (King) with Tyga…whose Kylie Jenner's boyfriend. Of course, we're happy for the couple, but lets just look into this a little because there's some things we'd like to address.
First, the announcement. Both Rob and Chyna posted the same Instagram picture. It's so adorable BUT doesn't it look a little familiar? Like a Kimoji perhaps? Not saying she's throwing a shade…but we're pretty sure she's throwing a shade. It's no secret that the Kardashian/Jenner clan and Chyna have had their issues in the past.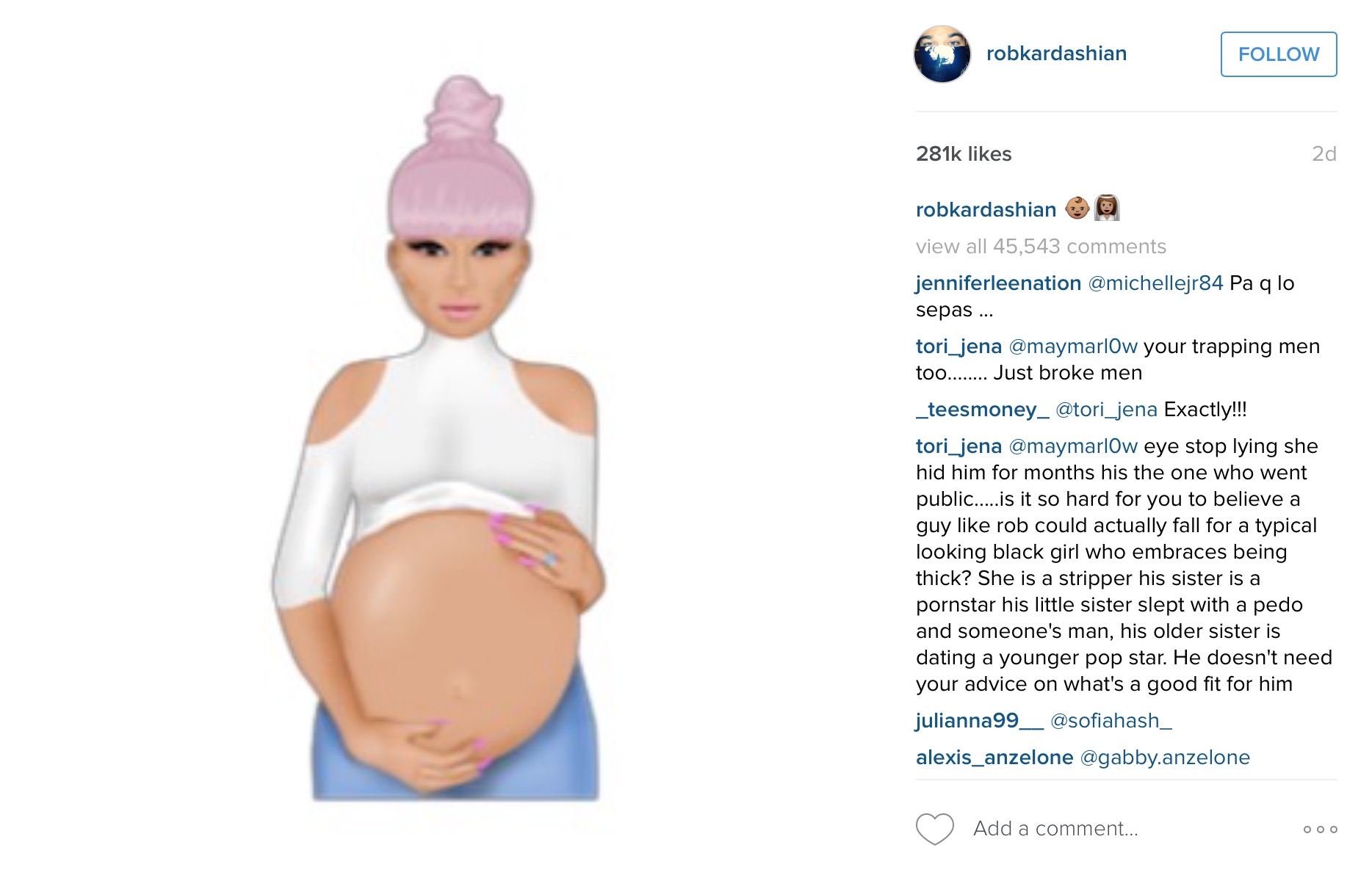 Next thing on our list, the family's support. The Kardashians are not the type to hold back on sharing exciting news in the family. We've gotten used to the same pictures being posted by each family member when one of them "accomplishes" something…but this time around not one of them have said anything about the pregnancy. Definitely strange!
Lastly, what's actually going to happen? Once Rob and Chyna are married and have the baby the family dynamic will likely shift – drastically. Rob will be King's stepfather; Kylie might eventually be his stepmother but also Chyna's sister in law…. It's all too confusing, we can't even follow it all.
If there's one thing we've grown to love about the Kardashians, it's their family bond. They stick together through thick and thin and they really do support each other. This is definitely a tricky situation but we have a feeling they'll work through it and expand the family with lots of love!