The Inspiration: Playing pretend isn't for kids, today I'm going to be a makeup artist!
I'm no makeup artist but I religiously follow some amazing tutorial Instagram accounts and have occasionally spent my "industry research" time at work looking at YouTube instructional videos. Admittedly, much of my teenage years were spent playing with makeup because, well, I love the stuff. I've never been very good at real art, but when it comes to painting my face, colour me excited!
Luckily I have a job that allows me to be creative and do some amazing things. So I woke up one day and decided, today I will be a makeup artist, creative director and videographer/photographer.
First things first, to everyone aspiring to become OR in one of those occupations, kudos to you! There is nothing more awe inspiring than the ability to combine patience, creativity, attention to detail AND technical skills.
But I put my little plan to motion, and in the end- got some cool shots, got an opportunity to review some super sweet makeup products oh and obviously, had a lot of fun!
We all admire others' talents and abilities, but being an adult doesn't mean you have to just sit and watch from the sidelines. Dig deep, find that childhood sense of adventure and play pretend. Doesn't matter what you are doing, just get some friends together, explore and create. Projects shouldn't be limited to the boring school ones, life's all about doing things that gets us excited. Find your inspiration and go!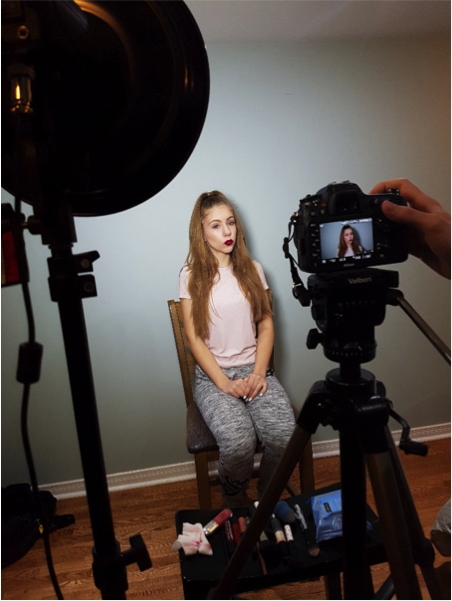 As an aside, I should give a shout out to my little sister (aka model extraordinaire) who sat patiently in one pose for hours as I "created". Thank you 🙂