HEY UNIVERSITY OF BRITISH COLUMBIA STUDENTS!
SPC and H&M are teaming up to bring YOU #SPCHMImpact
WHEN: APRIL 25 & 26, 2016 FROM 10AM – 6PM
WHERE: OUTSIDE THE NEST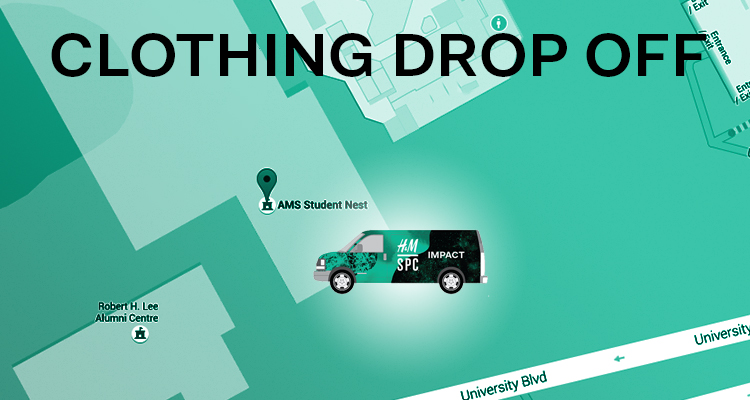 WHAT:  Bring any or all of your unwanted clothing, and get a discount towards your next H&M shop!
PS – You could also win $500. Details HERE.
SEE YOU THERE!