WELCOME TO #SPCCURRENT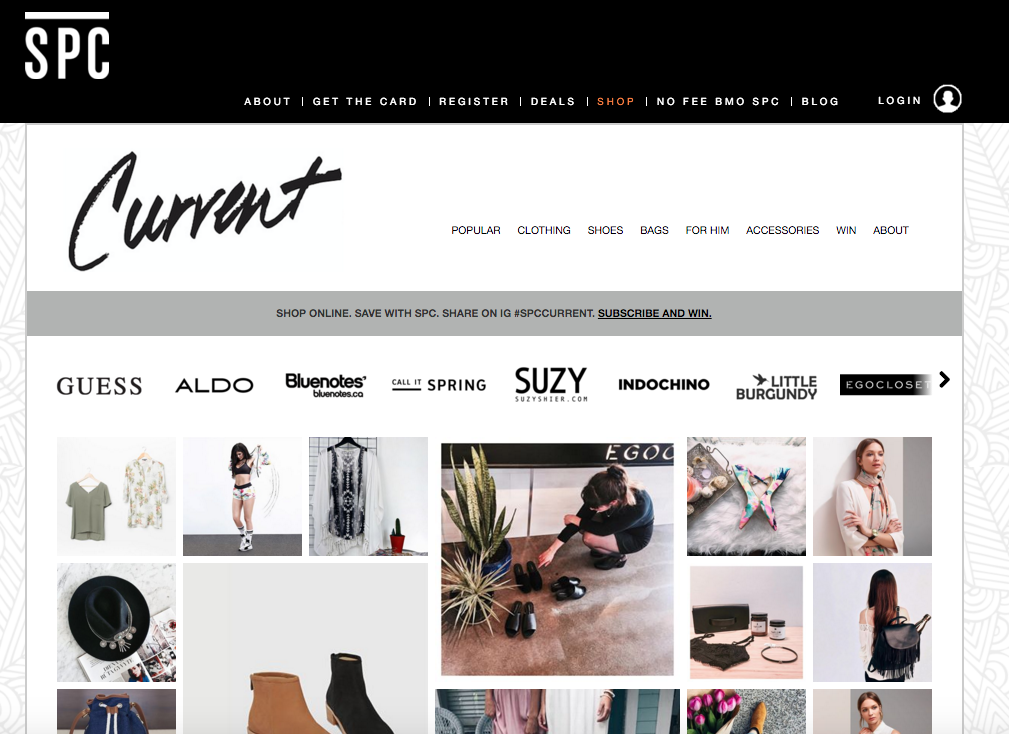 This is legit the easiest way to shop your fav looks
We know you love staying up to date on all things fashion; from the latest ALDO ankle boot, to that fringe scarf you've been eyeing at Call it Spring. So this is for you. Welcome to Current: a space where top trends are curated in one place. In real time. Through a simple hashtag.
I see something I love.
Simple: select the picture, and with the click of a button you're able to purchase that item online. Just like that. PS – You can use your SPC Card on every item you see. The best part? Not only are we highlighting top trends as they happen, we're constantly updating the best deals from all of our partner stores.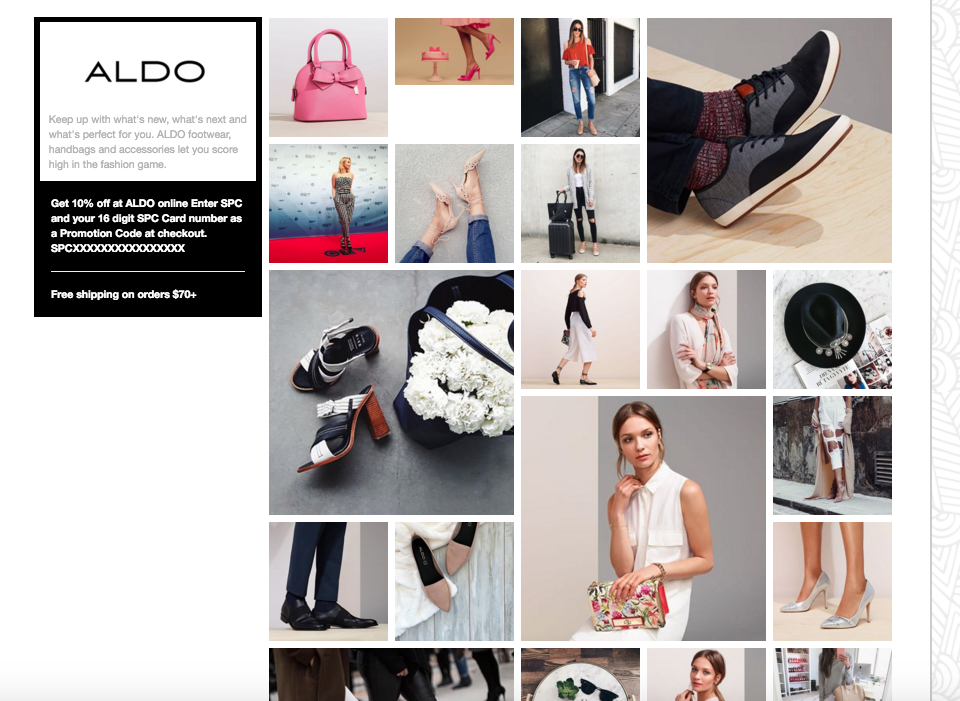 I want to be featured.
Purchase an item you love from one of the SPC Online Partners, then post to Instagram with the hashtag #SPCCurrent and the handle of the store. Once complete, you could be seen as a curated post, with your outfit details automatically uploaded for you. It's like magic.
To view all our online and in-store deals download our App (Search SPC Card in your APP store). If you don't have an SPC Card yet, what are you waiting for? Click here to buy one.