Because SPC is all about saving you money, we only thought it was only necessary to save you even more money – from that suspect fortune teller on the corner of that one street downtown. Okay fine, we may not be able to tell YOUR future quite yet (working on it), but we're feeling pretty good about our predictions for 2016. Keep reading and see what we're thinking is in store for the year ahead:
MUSIC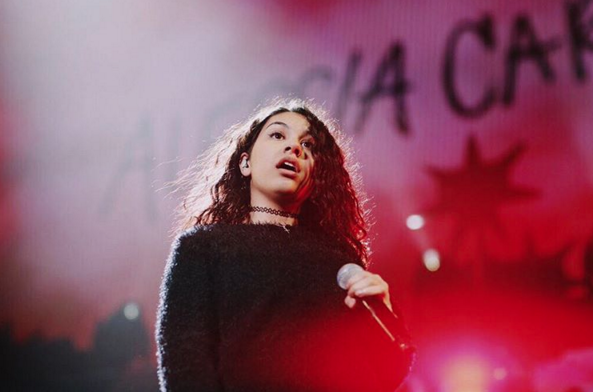 "Beyonce, who? Just saying, we're predicting we won't be hearing any new music from the Pop/R&B singer this year. 2016 is the year of Alessia Cara, ladies and gentlemen (even though 2015 has been pretty damn sweet). Other artists to pay attention to: 11:11, Hailee Steinfeld, Dej Loaf, Pluto, Rihanna, Bryson Tiller, and HINDS. Get ready for a blog coming up where I'll expand on the artists you REALLY need to watch in 2016! 
PSA – Christina Aguilera, Simple Plan (what?), Lady Gaga, Red Hot Chili Peppers, Kanye West, Britney Spears, 50 Cent and Katy Perry are supposedly all releasing an album this year… and we can't wait."
– Claire
"Adele is (not surprisingly) going to set fire to 2016. 25 wasn't released in time to be nominated for the 2016 Grammy's but you can bet her upcoming tour will keep Adele on everyone's minds and the album will still be setting records even a year after it is released at the 2017 Grammy Awards!"
– Vanessa
FASHION
"Everyone says 2016 is the year that leggings are officially out. NO, THIS IS NOT HAPPENING. 2015 was the year women discovered comfort in fashion, we are strong enough to hold onto that for at least another year, especially in Canada where leggings and boots are a match made in heaven."
– Agnes
"This will be the last year for 90's fashion. Get your money's worth from your iridescent hand bangs, neck chokers and jean overalls cause this will be the last year they'll be cool, until, y'know another 20 years…"
– Patrick
HAIR/MAKEUP
"When it comes to hair – braids, braids and more braids (we got a sneak peak of this on Kim K and North at the Kardashian/Jenner Christmas party). For makeup, we're saying goodbye to that statement lip, and saying hello to sheer lip balms, fresh skin, and semi-bold (i.e. refined and groomed – less Cara, more Selena) brows. I'm predicting a softer-liner (less of the liquid eyeliner, more of that 'lived-in' look); and if anything, a stark contour without the blush on top. Also – as always, highlight rules the land. Highlight will never go away. Highlight is here to stay." 
– Claire
"Hair colour mixes will be the new trend this year. Whether you're mixing blonde and brown to create BRONDE like Blake Lively or conjuring RONZE with a little copper red and bronze brown like Rihanna – these colours can be adjusted based on what works best for you! For those who have always wanted to change it up and be a redhead – flaunt it in 2016!"
– Vanessa
WEATHER
"It looks like Mother Nature was in the spirit of giving this year and decided to give us an extended summer as warmer weather seemed to rule the nation. Since the boots and the shovels stayed packed up longer, we are predicting (but not hoping) that the sunscreen and flip flops might have to stay packed up longer too. Again, we are predicting a late summer, not hoping for one (don't hate us)."
– Domenic
SPORTS
"Nba – Golden State Warriors
NFL – New England Pats
NHL – Montreal Habs
MLB – Blue Jays 🙂 
UFC – Rhonda Rousey will come back; Conor McGregor highest paid 
EURO CUP – Germany"
– John
TECHNOLOGY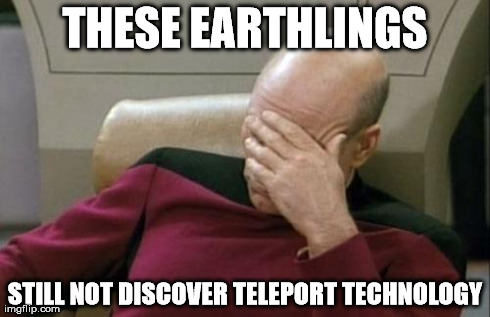 "Every year it seems that I have to download another social media app to my phone. From Facebook, Twitter, Instagram, and Snapchat, these are all priorities that are added to my daily to-do list. After all, we are the generation of FOMO (Fear Of Missing Out) and it wouldn't be good if we were disconnected. This makes me wonder what new digital worlds I might enter into in 2016. I personally think it's time for an app that allows you to teleport. There is an app for everything else anyway, isn't there?"
– Domenic
"Speaking of teleportation this will be THE YEAR…kidding still working on that. In the meantime how about a self-driving car? Front door delivery courtesy of your neighborhood drone? Or maybe save you a spot in line for the latest and greatest Apple product. All of these things are becoming a more and more of a reality so why not sit back and relax and enjoy the Jarvis* assisted ride.
 *Jarvis…Iron Man AI assistant."
– Chrystal
Dating Apps
"Tinder basically revolutionized dating, and there are many more apps where that came from. In 2016 people will let go of the whole "where do I meet someone" thing, and just accept "what app am I using to meet someone". It's not sleazy, it's not shameful, it's the best reason you have for all those selfies since Instagram."
– Agnes
"It will be the year of the ****BOY. If you thought you were leaving them behind in the new year think again. Dating apps like Tinder and Bumble are only gaining steam and the ****boys will be coming back with a vengeance! Steer clear of these guys when navigating the internet by having an arsenal of witty comebacks to the oh-so-clever Netflix and Chill invite. "
– Patrick
CELEBRITY BABY OF THE YEAR
"Move aside Saint, hello Miss. Teigan/Legend. All of me is anxiously awaiting for the Thai supermodel and R&B superstar's little bundle of joy to arrive."
– Agnes
Food
"First there was fast food, then there was the #foodie revolution. 2016 will be the year of the home chef. But not Julia Childs type home chef, the internet home chef. Basically I think Tasty will completely take over the food world."
– Agnes
"2015 was the year of the Instagram fitness model (#fitfam, #cleaneats, #cleaneating) basically, Sunday meal prep became an official religion. 2016 will be the year of the vegetarian and we're green with envy."
– Claire
2016 #SQUADGOALS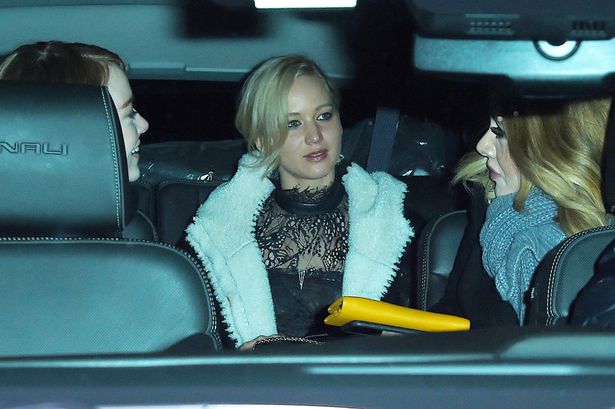 "2015 was all about Taylor and her Bad Blood squad. 2016 will be Adele, Jenifer Lawrence, and Emma Stone. Please be friends with us we love you."
– Ariana
"DJ Khaled started it on Snapchat – motivational catchphrases will rule the world!! Bless Up – the key to success is keeping DJ Khaled"
– Patrick