It's sweater season! Which means only one thing to me, leggings! Sure, we all have our favourite pairs but sometimes awkward top lengths, layers and jackets mean that my favourite stretchy cotton pair aren't always a viable option. So what's a girl to do? BLACK JEGGINGS!
American Eagle Outfitters has pretty much cornered the market here. So I headed over to Sherway Gardens mall in Toronto to see what they were all about. I'm serious, go try on some pairs, and you'll understand why everyone is obsessed. There are loads of plain old jean replacement type jeggings out there, but I was on the hunt for a solid pair of black cotton (replace my stretched out pilly leggings) type jeggings.
Here's the two I found (and bought!) at American Eagle Outfitters:
AEO KNIT X JEGGING- Low rise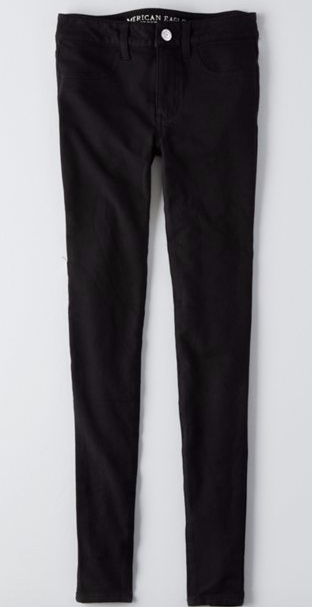 Why I love them?
SUPER STRETCHY!!
Soft, cotton feel
Low rise still sits high enough to avoid the dreaded plumber bum
Did I mention soft? These essentially are cotton stretchy leggings cut and sewn in the form of jeans. Perfect.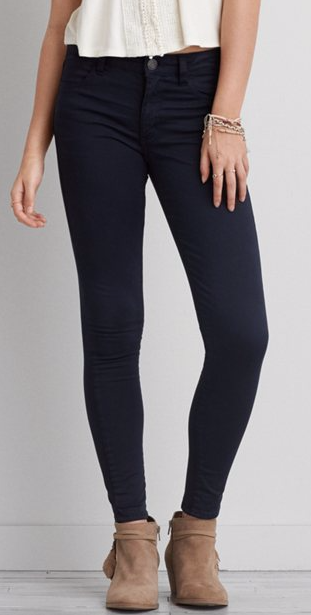 Why I love them?
Thicker material is very flattering and only shows off the good bumps 😉
They feel like a super thin super stretchy denim. What's not to love about that?
Perfect to wear with those not quite fully covering the behind sweaters!
These are pants that can be treated like a legging or a jean, aka, you will get A LOT of wear out of them.
Have I converted you yet?
Agnes