Retail madness at it's best!
I want to start by congratulating myself on arriving at the Eaton Centre bright and early at 6AM! That's crazy! But totally necessary if anybody wants to get the best deals of the day. The scene was tense and everyone at the mall was on a mission. Luckily the stores did NOT disappoint.
I did some major damage at Jack & Jones, their promo for Black Friday included a whopping 50% off select items and 30% off everything else in the store.
And I have to give it to them, they're following all the trends in men's fashion for the coming year! Along with staple pieces like classic blue jeans and black blazers, they showcased a lot of bold neutrals. I know that's a bit of an oxymoron, but highly structured basics are the new POP for your wardrobe. I put together five outfits layering a few different pieces together. But before getting into the outfits here's a pro tip:
Always wear neutral clothes when you're trying on outfits. This will help you visualize how you can wear it with other pieces from your wardrobe.
The first outfit was an anti-fit long grey t-shirt with tropical print accents on the sleeves. This was the perfect shirt to layer over for the rest of my outfits so I can see how it all comes together.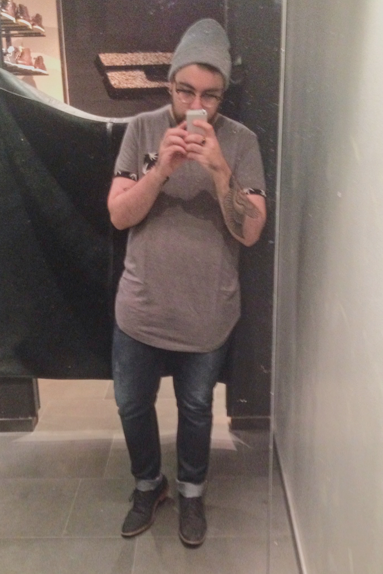 Next was a distressed knitted sweater layered over top the same t-shirt. These are very reminiscent to the YEEZY Collection for 2016, which was full of ripped and oversized clothing. The more wear and tear the better!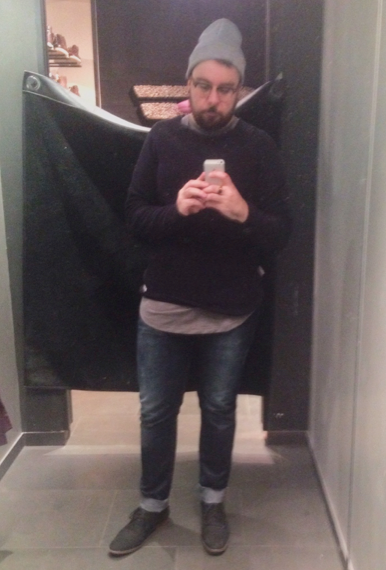 I also tried another oversized "anti-fit" piece that looked cool. I was impressed by how comfortable it was and the checkered pattern looked awesome!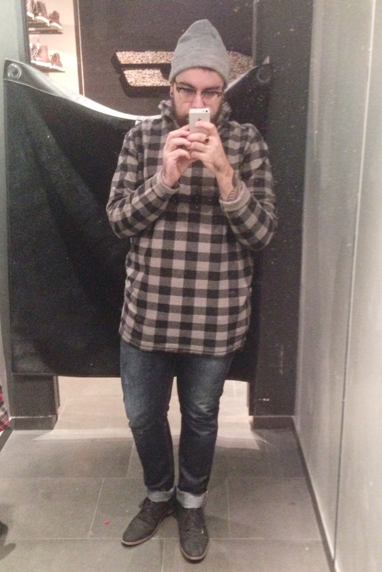 But my favourite by far was this structured sweater that felt like I was being wrapped in a blanket of marshmallows (who doesn't want that). It was so comfortable and on trend for 2016. This is definitely inspired from the WANG Sportswear Collaboration with H&M, which just so happens to be another partner with SPC!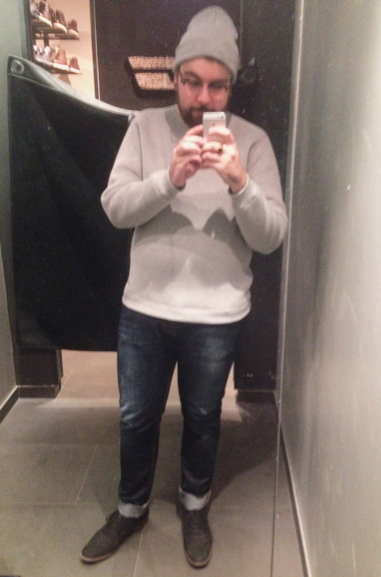 Lastly some flannel because it never goes out of style!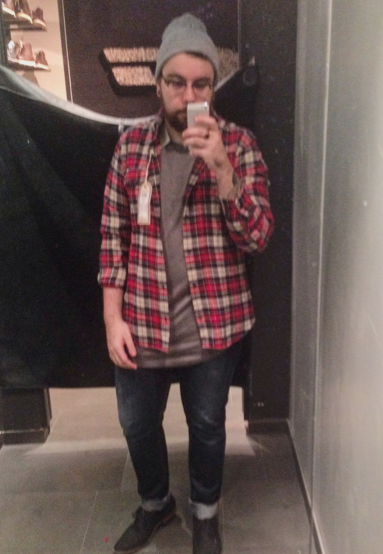 So after going through all these options, I ended up buying the structured sweater, the grey anti-fit t-shirt and the distressed knitted sweater at 30% off!
It was definitely worth arriving at 6AM to get these awesome deals. Eaton Centre was crazy busy but there's something about being around all the excitement that really fuels you!
Check out our partners at Eaton Centre before Black Friday ends! You won't regret it!