My name is Agnes, and I am a shopaholic. My main vice? Easy to wear casual pieces. My main victim? American Eagle Outfitters.
Admittedly, I'm not THAT bad (just yet). Do I occasionally purchase clothing I don't need? Sure. Do I perhaps turn window shopping expeditions into feeding frenzies? Once in a while. But can I always find that perfect outfit in my closet? ………….. No, obviously not. Nobody can do that. But that is precisely the motivation behind my actions. It has become one of my goals in life and so, off shopping I go to fill the little voids in my closet that will one day hopefully spare me from a "I have nothing to wear" meltdown.
This trip? American Eagle Outfitters. The goal? Legging replacement jeggings (more on this here!) and casual everyday pieces.
And now, we shop!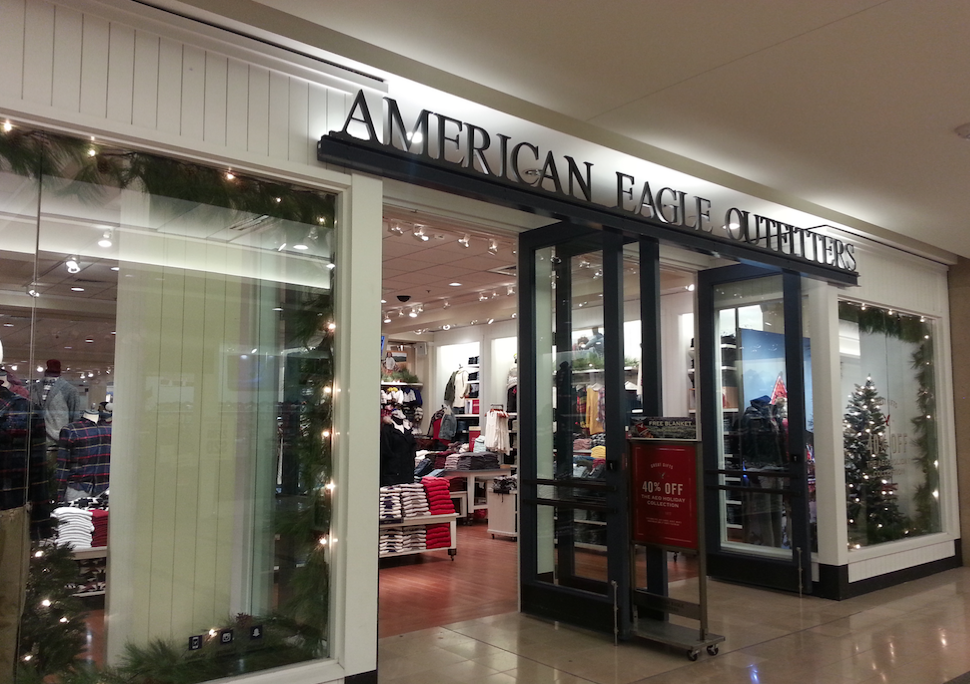 Pretty pretty displays!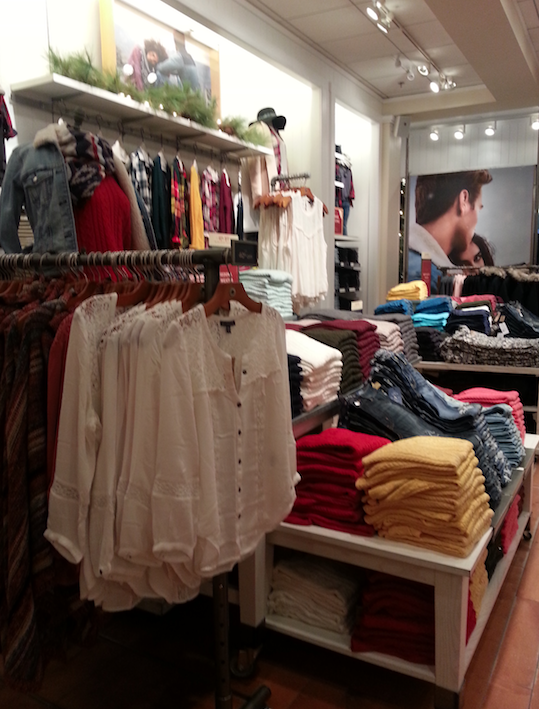 Pieces chosen. Change room time! Max, of 6? Fine. In I go, organize and setup nicely. Nobody needs additional stress in a fitting room, use the hooks people!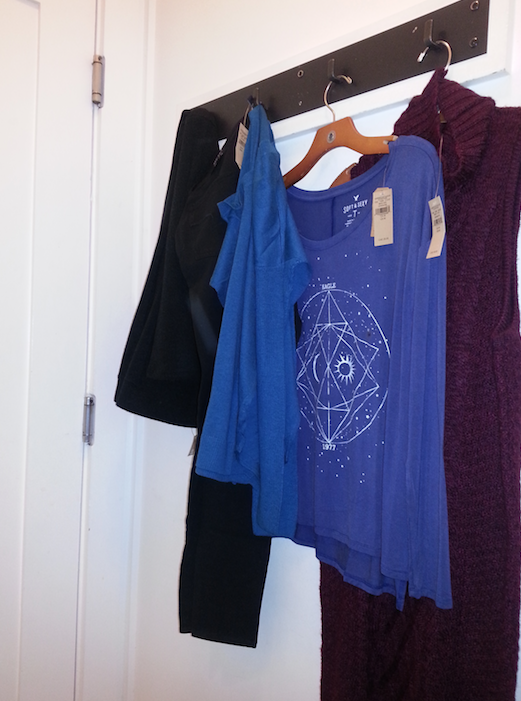 Item 1, item 2, item 3… wait. Why is my hair still down? Top knot time.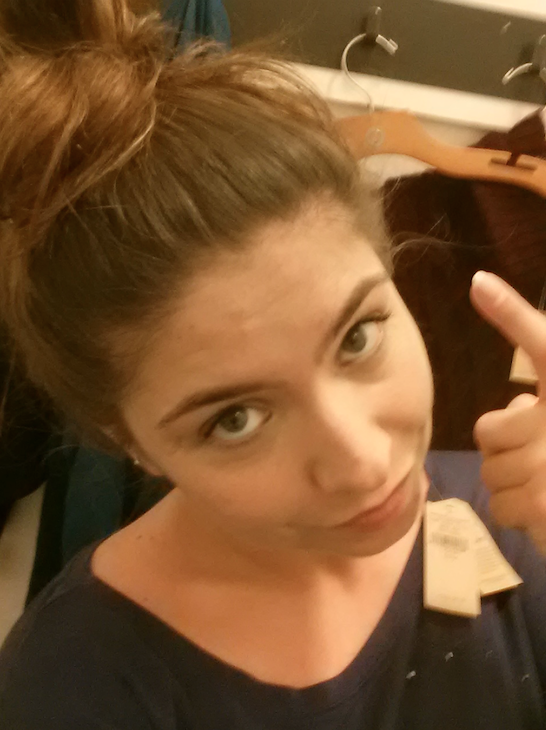 Jeggings, check and check. Cute casual top to mimic the stars in my eyes… oh, hello (and check)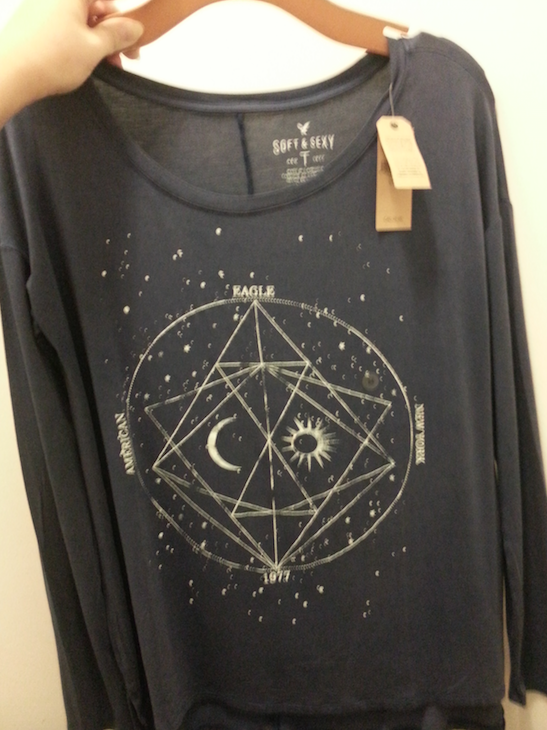 I'm done. WAIT… Sweater material leggings that happen to be marked down AND an additional 40% off? Ok fine.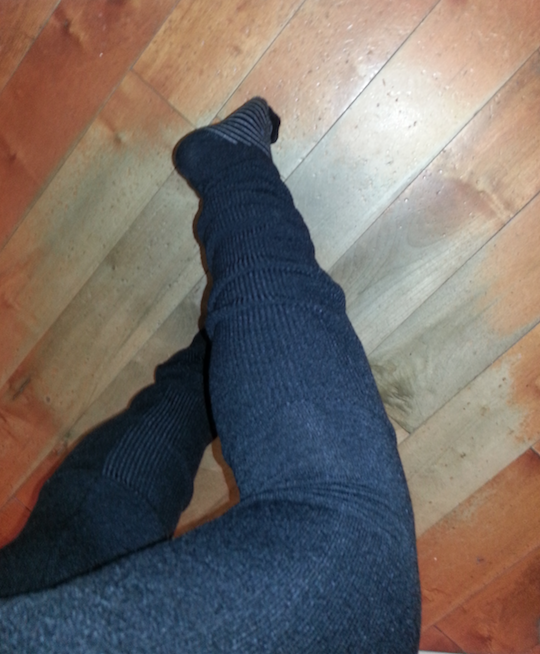 Checkout time! This pile makes me so happy and will bring me even more joy in the days, weeks and months to come.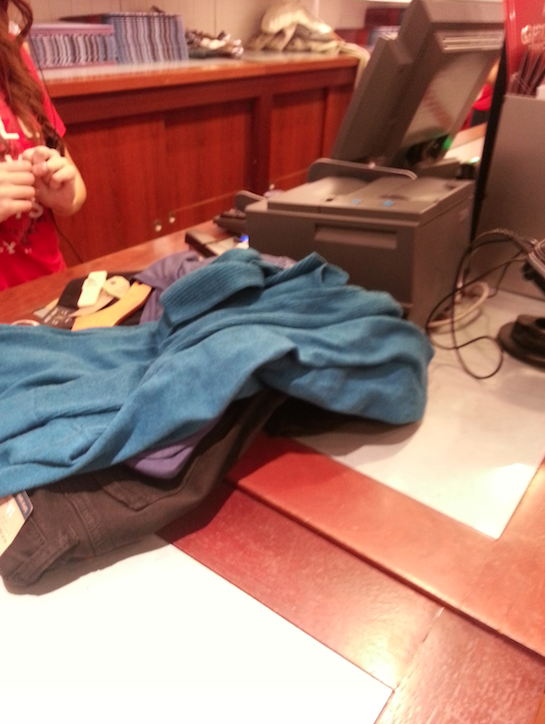 All in all, picked up some amazing pieces. Got a great discount and suddenly, my step has a little bounce to it.
Agnes