You've spent years growing your hair, you used Moroccan oil and massaged your scalp 3 times a week to stimulate growth, and you made it to the end. Your hair is FINALLY down to your boobs just like you always wanted. So now why do you want to cut it so bad?!??! Believe me, I feel you! But I'm here to tell you that long hair is not always as luscious as you want it; having a shorter do may just be the way to go!
A couple of weeks ago I decided it was time for a haircut so I made an appointment at the Aveda Institute in Toronto. One of the coolest things about Aveda? You can choose your level of hair stylist – I chose Academy level!
After chatting about what I wanted to do with my cut, my stylist Darren started chopping. We decided on a shorter style; collarbone length with not many layers so the change wouldn't be too dramatic. We cut it dry so I could get the full effect of how short it would be and let me tell you, dry cuts are the best!! Getting your hair cut is always nerve wrecking, especially if you're going short; a dry cut will give you a sense of exactly how your style will sit. I also recommend going into your appointment with your natural hair so you and your pro stylist can pick a cut that suits your hair as it falls naturally.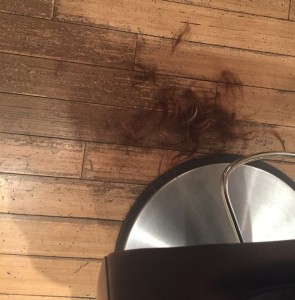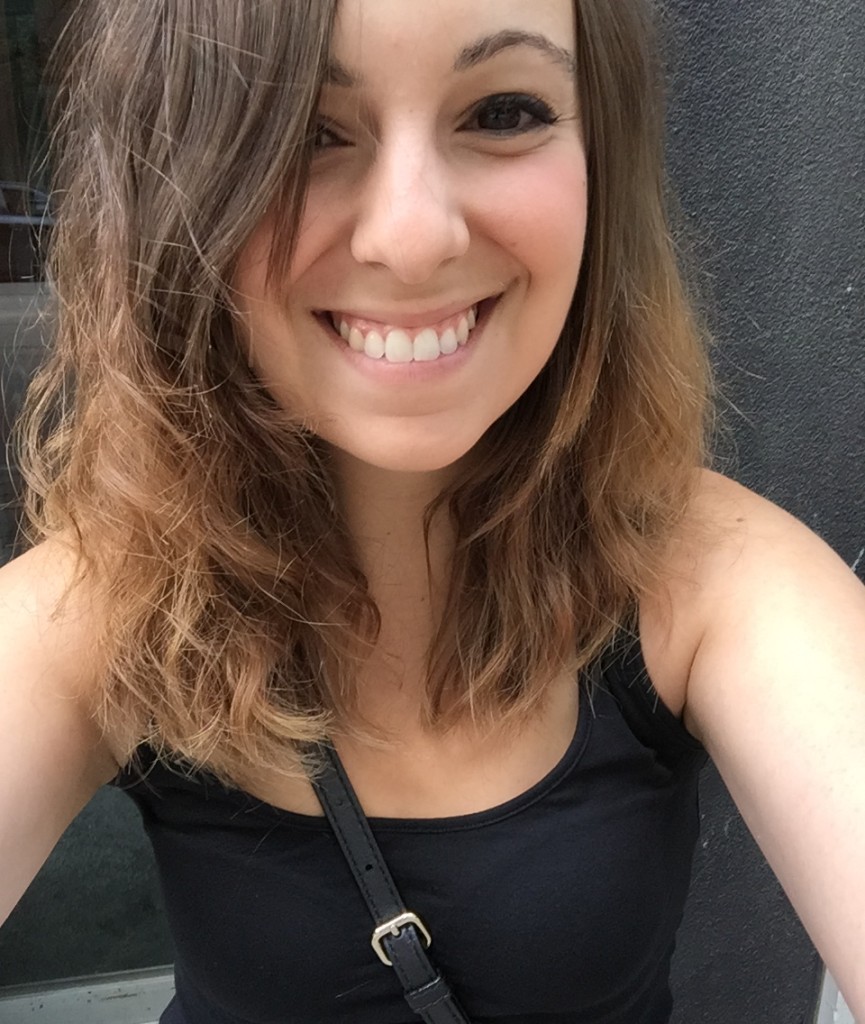 Colour Time
My colourist Anna was AMAZING and knew exactly what I wanted to do; a blonde ombré that wasn't too dramatic, just something to brighten up for the summer.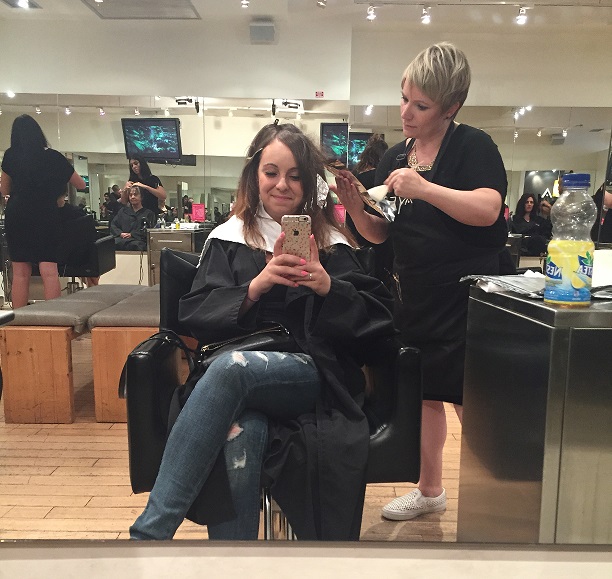 Once my hair was done baking, Anna gave it a wash with some amazing Aveda products! The Damage Remedy shampoo has quinoa protein in it, which strengthens your hair, while the babassu and coconut-based formula gently cleanses. It smells amazing!! After she washed my hair, Anna used the Blue Malva colour conditioner which helps control brassiness in blonde hair!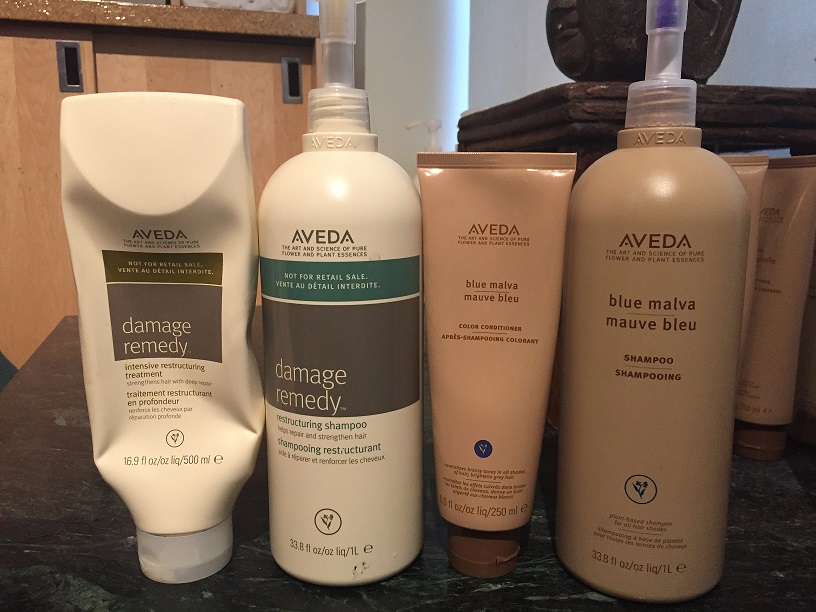 When drying my hair we used Aveda Volumizing Tonic and some Air Control Hairspray!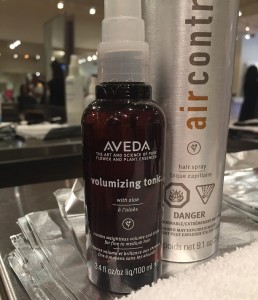 A bit of a blow-dry and I was done! It feels amazing to have shorter hair and I definitely recommend a good snip for anyone who is thinking of making a change to their long locks. Take my advice for your next cut and head into Aveda – they listen to you and make sure you have the BEST experience (especially if you're a bit nervous to take the plunge). PLUS save 15% on salon services when you use your 2015/16 SPC Card!
Doesn't get much better than that!
Until next time,