It might still be August, but that doesn't mean we haven't been thinking about fall trends for about 2 months. SPC did some research and we think fall 2015 trends should come sooner. We`re here to tell you which three trends you NEED to have in your wardrobe.
Gothic Romance
This fall you`re going to see TONS of black lace and ruffle dresses. Think Morticia Addams meets couture.  This is a trend that I`m excited for, I love the look of flowy lace sleeves. It`s a very romantic trend and it will mostly be seen in dressier outfits. I`m sure there will be some casual pieces on trend but expect to see more of it for fancier occasions. On the runway the look has been paired with deep berry lips and Smokey eye makeup.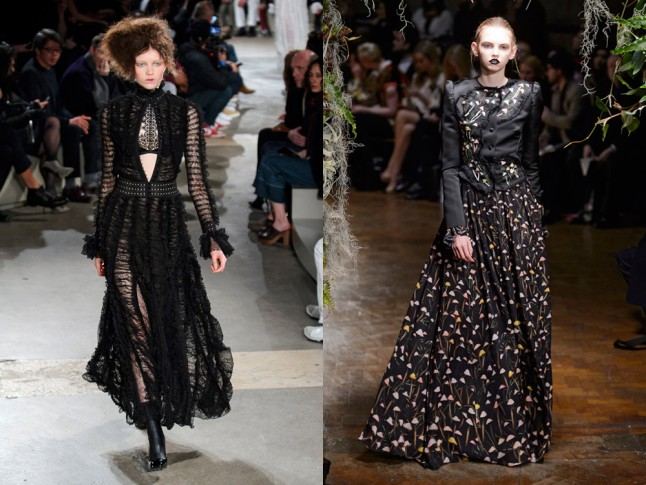 Geek Chic
It's all about looking smart and a little more professional. We're going to see a lot of mid-length pleated skirts and neck ties for this trend. Think about the typical uptight librarian that every movie has and make her a little bit more relaxed. This trend really screams autumn with the color palette and fabrics. I also reminds me of those slightly older movies where you have a very warm and welcoming university library and everyone looks super smart with their glasses and stacks of books. Am I reaching too far for this…?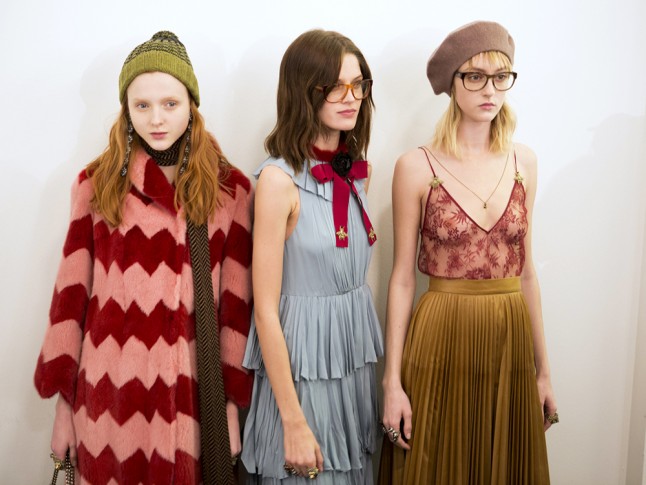 Even Higher Neck Lines
Last fall/winter we saw turtle necks make a comeback…this year it's even higher and bolder. Everyone's adding more fabric to the neck and bringing it right up to the jaw line. Not to mention, we`re layering over these.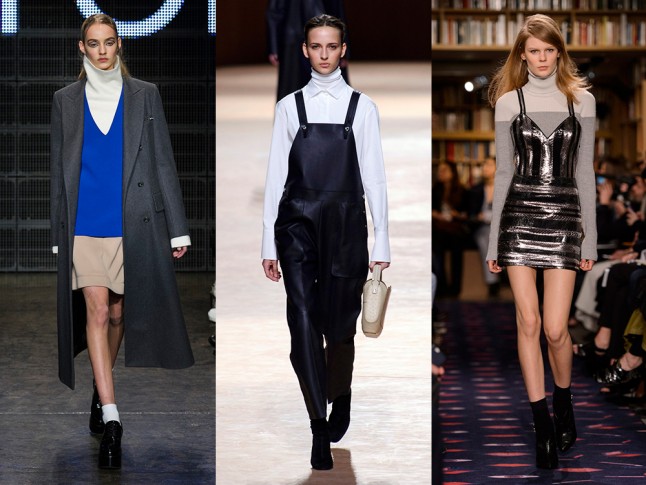 Stay tuned for SPC's fall wish list! We`re going to show you exactly what we`re picking up for the season.