Getting ready to move onto rez can be pretty overwhelming, and that can lead to forgetting to bring some important things. I don't want you to forget as many things as I did, so I've come up with 10 tips to pack all your stuff up!
1. Make a List
Start making a list (like right after you read this) of all the items you use on a daily basis. Anything that you find yourself reaching for really often should be on the list. It's often those small day-to-day items that we forget to bring with us. Once you've listed off the daily uses, move onto items you think you will need. You can even go around your room and write down the items that you just can't part wit.
2. Start Early
Start filling suitcases/boxes early on so you can figure out how much stuff you're bringing with you. This will also give you time to remember items as you pack, and if there are certain things that you need to go out and buy you still have time to do so.
3. Check restrictions
Some schools might have restrictions on what you're not allowed to bring to rez with you. Check your school's website to see if you should remove anything from your bags. Most residences don't allow candles or video game consoles so it's probably better to not bring those if you'll get in trouble.
4. Coordinate with your roommate
If you're moving in with one roommate or an apartment style with a few roommates, check in with them to see what they're bringing. If you have a kitchen its easy to split up who brings what so you don't have 4 tea kettles.
5. Comfort Items
When I was packing for residence I made sure to bring a few things from my room at home to make my dorm room feel a little more like home. I brought a few of my favorite books, pillows, and photos. Obviously, not everything can come with you but there's definitely enough room for the key items.
6. Try not to over-pack
There's a fine line between packing just enough, and way too much. Keep in mind the amount of space in your dorm room, there will be limited storage and floor space to work with. If there are some things that you're on the fence about packing, leave them behind- if you find that you're missing them once you get to school you can get them at Thanksgiving.
7. Is it already there?
Check your schools website to see what's provided in each dorm room. This can eliminate items from your packing list and make your move a little bit easier.
8. The sleep situation
Most dorm beds have thin mattresses so they're not very comfortable. I would suggest picking up a mattress pad to add a bit more  comfiness(?). If it's just not in your budget, layer up a bunch of blankets or a duvet that you have around your house. Also, don't forget to pack your own bedding (sheets, mattress cover, pillows, etc) it will make it feel more like home and it's probably more sanitary.
9. Forget about being embarrassed
When you're packing your stuff up don't feel like you have to leave certain things behind for fear of being embarrassed. If something is important to you, don't worry about what other people think. I packed my teddy bear to bring with me in first year and I'm so glad I did.
10. Treat yourself 
My NUMBER 1 tip for packing for university? Treat yourself after you're done. With all that work you've put it, the best thing you can do to reward yourself is to grab something sweet. That's where Marble Slab Creamery comes in. With such a crazy day of packing, you deserve it! Yup, unlimited mixins – endless combinations, one price. You're guaranteed originality in EVERY scoop! Our favourite combination? Birthday Cake ice cream, Brownie Bits, Cherries, Miniature Marshmallows, and Fudge Sauce!
PS – The great thing about Marble Slab Creamery is they have Lactose-Free and Low-Fat Yogurt options as well! Tweet us YOUR creations!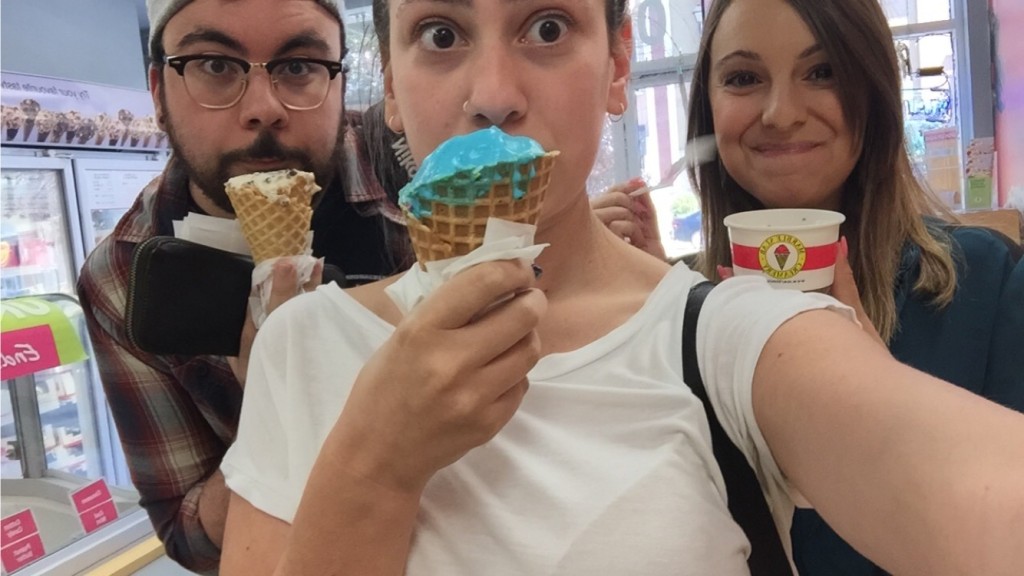 Those are my 10 university packing tips for you! If there's anything that you want to suggest leave it down in the comments or tweet us at @SPC_Card!