Alessia Cara is a normal 18 year old girl from Brampton, Ontario. Who just happens to have an insanely incredible voice. Who also just got signed to Def Jam. And who just acquired a new fan. Who happens to be Taylor Swift.
Alessia recently covered Swift's radio version of Bad Blood (yes, including Kendrick Lamar's verses… which she killed) on BBCR1. When Swift got a hold of the cover… this happened.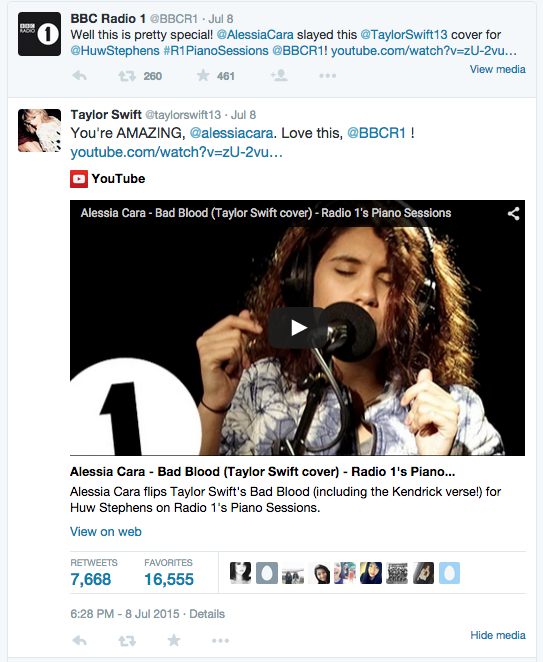 Click the play button up top and check out Alessia's cover for yourself!