As I'm sure you all have heard, Louis Tomlinson is going to be a dad. Louis Tomlinson, a father. We're a few days late but we wanted to see if he would confirm or deny (which he has not), and in all honesty it took a few days to fully embrace the news.
It almost seems like it's the only thing media is talking about, and everyday a new distant family member is apparently sharing their support. Neither Louis or Briana have actually broken the silence.
Surprisingly, most fans are taking the news pretty well. Tons or love and support for Louis' next stage in his life…and of course, in typical Directioner fashion there are plenty of jokes.
Here are our favorite fan posts: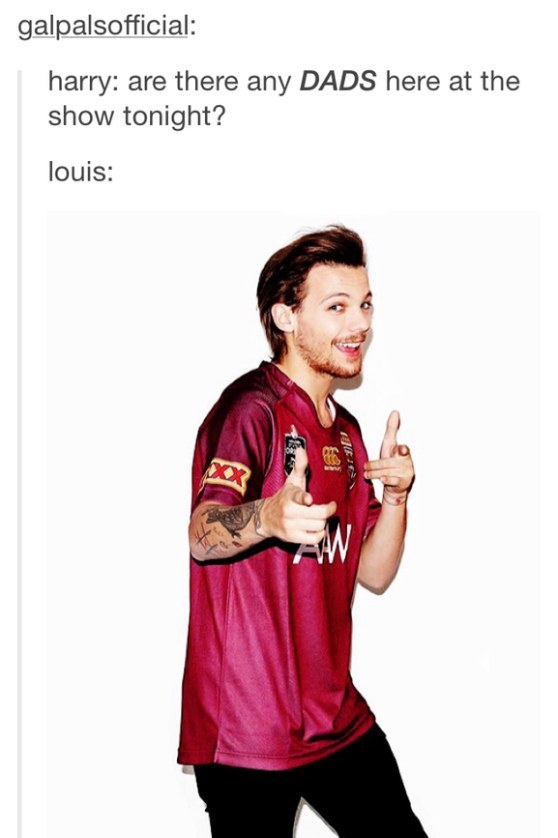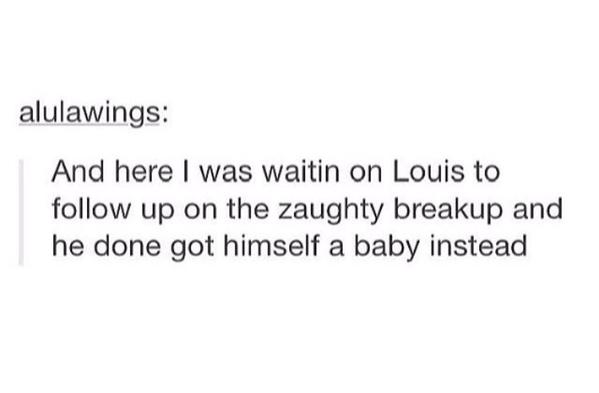 #RIPZaughty

 and then this happened:
All jokes aside, when Louis does confirm or deny the rumor we're sure fans will have his back!