Welcome back! Sweet new look to the blog, eh?
I don't know about you, but I'm loving the blockbusters so far this year. The Avengers crushed Ultron, Pitch Perfect 2 hit all the right notes, and San Andreas out performed even the most ambitious of expectations. Even Mad Max: Fury Road found its niche and is still riding high on great word of mouth (seriously – go see this movie!) The only would-be blockbuster that didn't really connect was Disney's Tomorrowland, which is a shame because I thought it was excellent; but that aside, May was fantastic and it's time for an even bigger June!
Entourage
Kicking things off is one for the fellas. That's right, Vincent Chase and his crew are back on the big screen with Entourage!
The Entourage TV show was a huge part of my Sunday nights, so if you're at all like me, then you know how big this is. The movie picks up a couple years later with Ari now running the studio and Vince going way over budget on his first project, and while everyone is a couple of years older, they're definitely not any wiser! Entourage is full amazing cameos, great laughs, and an epic reunion for anyone who felt that this group of Hollywood friends was gone too soon. In the words of Johnny Drama: VICTORY!!
Not feeling a trip through the Hollywood hills? (Or, couldn't convince your GF to see it?) Well, there is always the espionage/fish-out-of water comedy SPY opening tonight. As much as I feel this is going to essentially be a remake of the recent Get Smart movie with Steve Carrell, it's a pretty safe bet that there are going to be some good laughs with Melissa McCarthy in the lead and Bridesmaids director Paul Feig behind the camera. If nothing else, Jason Statham is going to be there kicking people in the chest, need I say more?
Jurassic World
Wait! What was that? Is my water glass vibrating? Oh yes, it's just the return of one of the biggest franchises of all time. After 14 long years, the dinosaurs are back, and the park is open once again with Jurassic World!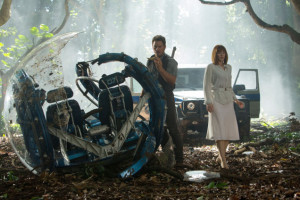 I don't know about you, but I didn't realize how much I wanted this movie until I started seeing the trailers about six months ago. The original Jurassic Park came out almost 22 years ago (!!), and totally blew everyone's minds; and after the disappointing Jurassic Park III in 2001, I think we were all ready for the dinosaurs to go back to being extinct. Now, thanks to a decade and a half of digital movie-magic and the rise of the newest action-star/everyman, Chris Pratt, we should all start packing for a return trip to the park.
Seriously, what could be better than some giant genetically-spliced dinosaurs terrorizing crowds of people, while Star Lord himself rides around on a motorcycle with four Raptors by his side trying to save the day? Even a Jason Statham kick to the chest couldn't keep me away from this one!
Inside Out
Coming into the end of the month, I think it's safe to say that people are going to need a break from the mayhem. Enter: Pixar's Inside Out. With voices from SNL's Amy Poehler and Bill Hader, as well comedy vets like Mindy Kaling and Lewis Black, Inside Out is set inside the mind of a conflicted little girl whose emotions run her life.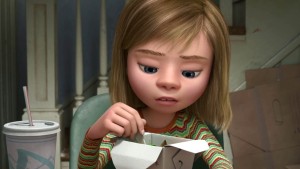 Funny enough, this movie is actually one of the oldest original ideas that the people of Pixar have had, but due to its complex nature, it's been one of the hardest for them to bring to the screen. That being said, the movie received absolutely phenomenal reviews at the recent Cannes film fest, making me think it's a definite go see.
The Final Say
Without a doubt, June (and maybe the whole summer!) is going to belong to Jurassic World. The legacy of this franchise is so big that it literally appeals to everyone, and theatres are going to be packed for weeks as entire families go out to see it. I already have my ticket. Do you?
Duff