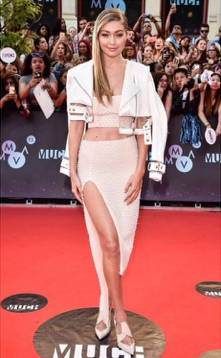 Fashion's newest muse Gigi Hadid graced Toronto's MMVA red carpet last night, and we were completely obsessed with her look. Not only did she shine in her Mikhael Kale designer dress, but her makeup was stunningly on point, and took us back to that classic JLO glow circa My Love Don't Cost a Thing. Keep reading to find out how to achieve her look, with help from The Body Shop.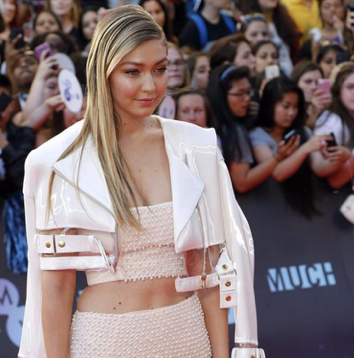 Face
Gigi went for a bronzy, dewy finish; a staple look for summer.
1) Start by priming your face with your favourite face primer. We love The Body Shop's Skin Primer Moisturize It primer. The formula leaves your skin silky smooth, and prepped for your foundation. Make sure to spread evenly on your face for full absorption. Next, use a thin layer of The Body Shop's Radiant Highlighter overtop of your primer.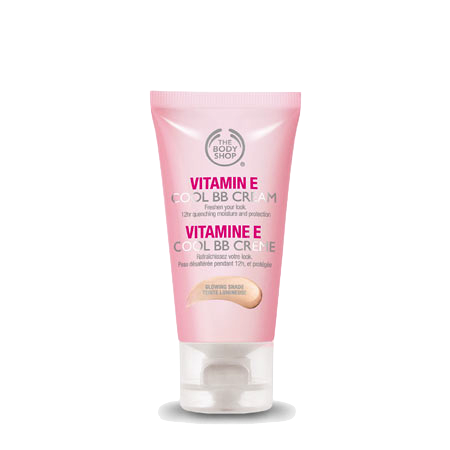 2) Smooth a light coverage foundation starting with your your T-Zone, blending outwards. Try The Body Shop's Vitamin E Cool BB Cream.
3) Use a large fluffy brush and sculpt your cheeks with a shimmery bronzer (The Body Shop's Shimmer Waves in  Bronze) and highlight the top of your cheekbones, cupid's bow, and bridge of your nose. (Extra emphasis on highlight).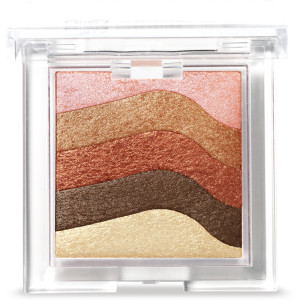 Eyes
1) Use a shimmery eyeshadow primer, then cover your lids with a gold eyeshadow. Take a bronze shimmer shadow all the way up, a little past your crease.
The Body Shop's Spring Shimmer Cubes (Palette 30) has every colour you need for this look.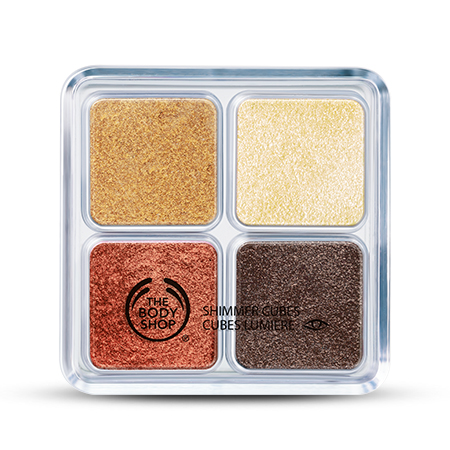 2) Take a pencil brush, and use the light shimmery colour to highlight the inside of your eyes (tear duct), along with your brow bone.
3) Line the inner waterline with a waterproof black kohl eyeliner, and line as close as you can along your top lashline, then smudge (a little, not a lot).
4) Coat your lashes with a generous amount of mascara; apply falsies (but not needed).
Lips
1) Exfoliate your lips (important), then coat with vaseline, and top with The Body Shop's Lychee Lip Gloss. Try not to lick it all off. It tastes amazing.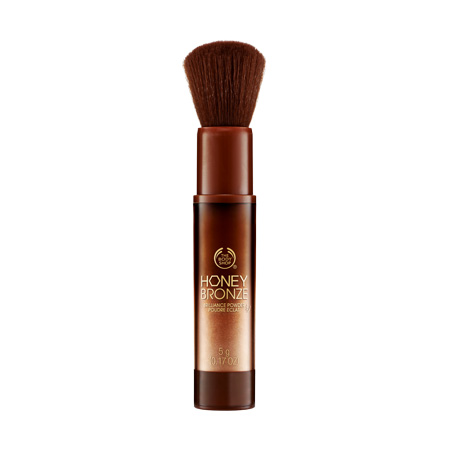 Final Touch
Finish off by brushing The Body Shop's Honey Bronze Brilliance Powder over your neck/collarbone area for that pristine glow, et voila! The look is complete.
Have fun!